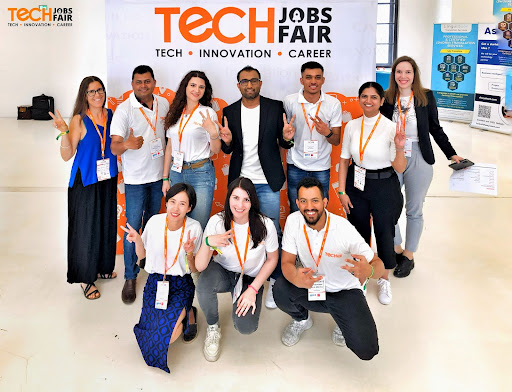 On the 3rd of June 2022, the Tech Jobs Fair held a tech event in Vienna at the Aula der Wissenschaften, Wollzeile 27a, A-1010 Vienna, Austria, in partnership with Vienna Business Agency. It was packed with over a dozen employers, and more than 1000 talents were shaking hands, exchanging resumes, and networking.
We are grateful to all of the exhibitor partners, media, community & university partners who helped make Vienna's Tech Jobs Fair 22 a huge success by participating.
Special thanks to Vienna Business Agency for partnering with us, and we're grateful to be part of #ViennaUP

At Vienna's Tech Jobs Fair 22, the exhibitor partners listed below participated:
Vienna Business Agency, WP Event Manager, Nordcloud, Netconomy GmbH, ACMIT GmbH, Suppliot GmbH, TTTech Computertechnik AG, WECANBEHEROES.IO, Enspired-trading, Nuki Home Solutions, Xund, Anyline GmbH, Erste Group, Ages, Dotbite, Youniqx Identity AG, Morpher Labs GmbH, Sanusx, Austrian Power Grid AG, Qualcomm, Epunkt GmbH, Linguidoor Translation Services, Gewerbeverein (OGV), Teach For Austria, Waterdrop Microdrink GmbH, and Dayholi GmbH.
Thank you to all our keynote speakers for joining us at Vienna's Tech Jobs Fair'22. We are grateful for the time and effort you took to share your thoughts and experiences with all the young tech talents.
Mario Kleinsasser, Isabella Frey, Markus Nistelberger, Cornelia Habetler, Adela Mehic-Dzanic, Martina Ernst, Kambis Kohansal, Wierong Li, Helene Richter, Alessandro Wärzner, Ani Harreither, Eduardo Esteves, Dr. Felix Schernhammer, and Martin Froehler.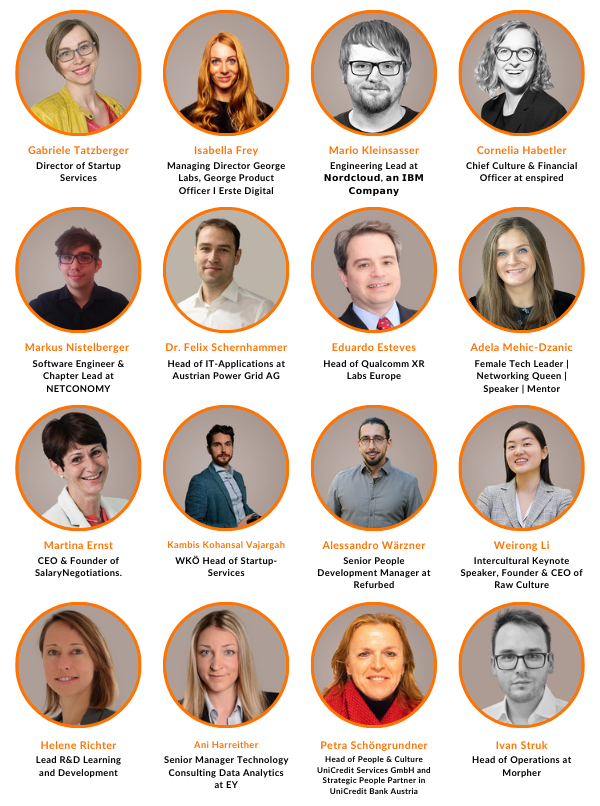 Our Media/Community/University Partners were a significant part of Vienna's Tech Jobs Fair 22, and we are deeply grateful to them for their participation.
The female factor, Vienna, Startup Live, Raw Culture, weXelerate, Loffice Wien, Trending Topics, Pr News, Talent Garden, Wild Code School, and WU Gründungszentrum.
It was our pleasure to share with you that there were 15+ speakers, 25+ companies, and 1000+ attendees at this event.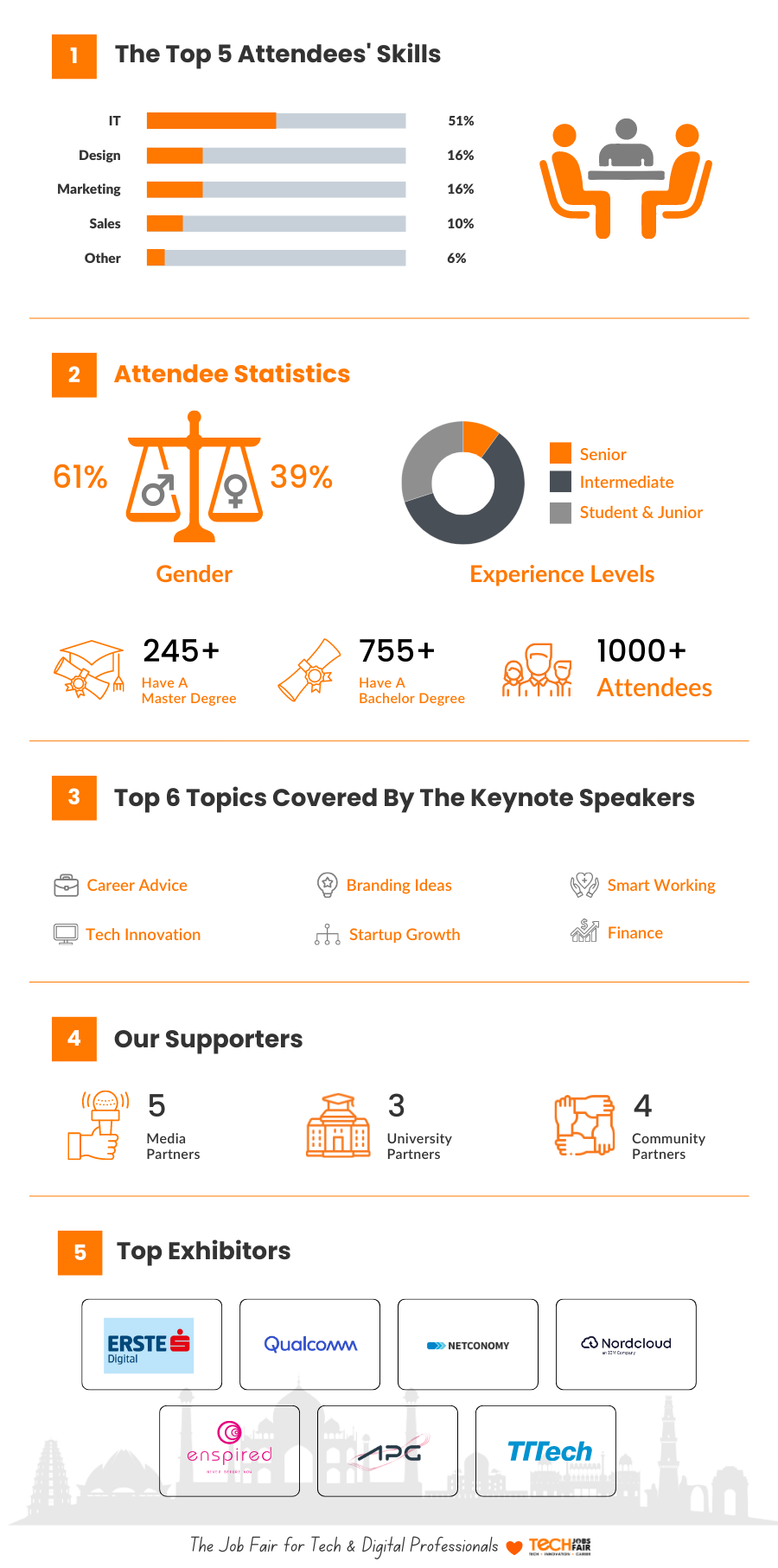 Vienna's Tech Jobs Fair'22 Recap – Job Fair for Tech Professionals
If you've missed the event and would like to join the upcoming event of 2023, then feel free to register from here as an exhibitor or job seeker.
Join 20,000+ Subscribers
Get exclusive access to new tips, articles, guides, updates, and more.