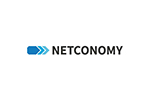 Company Size: 415
Hilmgasse 4, A-8010 Graz, Österreich (for Austria) NETCONOMY Switzerland GmbH: Brandschenkestrasse 38, CH-8001 Zürich, Schweiz (for Switzerland) NETCONOMY Germany GmbH:Königswall 21 / 6. Etage, DE-44137 Dortmund (For Germany)
Founded: 2000
With a strong focus on innovation NETCONOMY is shaping the future of digital leadership for its clients.
With the flexible SAP® Customer Experience Suite and the SAP® Cloud Services we create future-proof platforms for an extraordinary customer experience. NETCONOMY employs more than 430 Customer Experience professionals at locations in Germany, Switzerland and Austria. Thanks to an ongoing certification strategy, NETCONOMY offers a highly skilled workforce in software engineering, agile project management as well as service & support. A strong internal training unit, the "NETCADEMY", ensures a seamless onboarding process of new colleagues as well as continuous employee development.