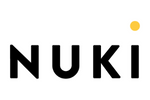 Company Size: 100
Münzgrabenstraße 92/4 8010 Graz, Austria
Founded: 2014
We shape the way people access homes by providing a seamless and connected experience. Our products are simple, make life easier, and are trusted companions to our customers. Nuki is a place where our employees have priority, where this week's ideas develop into next week's new features. We are not afraid of making quick decisions, and when mistakes happen, we use them as an opportunity for further development. Innovation is more than just a trend; it is part of our DNA.
We are a European market leader and preferred partners of leading companies like Amazon, Apple, Google, and Airbnb. As of today, our smart access solutions have been sold over 200,000 times. More importantly, we have not lost any of our curiosity and are still constantly striving for new things.