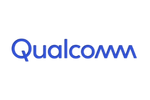 Company Size: 45,000
Qualcomm Austria RFFE GmbH Siemensstraße 43 8530 Deutschlandsberg Austria
Founded: 1985
Qualcomm is the world's leading wireless technology innovator. As we unlock 5G, we're applying our mobile expertise to transform industries, create jobs, and enrich lives.
We are engineers, scientists, and business strategists. We are from many different countries and speak many different languages. We come from diverse cultures and have unique perspectives. Together, we focus on a single goal—we invent breakthrough technologies that transform how the world connects, computes, and communicates.
At Qualcomm XR Labs Europe, we're a passionate team of engineers who want to change the world through virtual and augmented reality products and technologies. We develop state-of-the-art computer vision, deep learning, and graphics solutions to deliver ultra-optimized, power-efficient software and hardware to enable the intelligent perception of the world around us.
To scale and strengthen our offering in this domain, Qualcomm XR team in Europe is rapidly expanding and seeking candidates to investigate and develop the fundamental perception systems enabling self-contained XR platforms. We look for innovators who will push the boundaries of mobile perception technology to offer a comprehensive platform to our customers. We're hiring at any XR Labs Europe locations in Austria, France, Netherlands, and Spain.