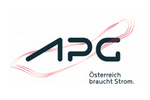 Company Size: 700
Wagramer Strasse 19, 1220 Wien
APG GEWÄHRLEISTET DIE SICHERE STROMVERSORGUNG ÖSTERREICHS.
Das Stromnetz der Austrian Power Grid AG ist das Rückgrat der österreichischen Stromversorgung. Die Stromversorgung funktioniert nach einem wesentlichen Prinzip: Stromerzeugung und Stromverbrauch müssen sich in jeder Sekunde exakt die Waage halten. Nur dann ist das System stabil, die Versorgung sicher. Als unabhängiger Übertragungsnetzbetreiber Österreichs ist die Kernaufgabe der APG, diese Balance in jedem Moment zu halten. Durch sorgsame und langfristige Netzplanung stellen wir sicher, dass das österreichische Stromversorgungssystem auch in Zukunft den stetig wachsenden Herausforderungen gerecht wird.
APG GUARANTEES A SECURE POWER SUPPLY IN AUSTRIA.
The power grid operated by Austrian Power Grid is the backbone of Austria's electricity supply. Power generation is based on a basic physical principle: in every second, exactly the same amount of electricity must be generated as is being consumed. Unless the balance between electricity supply and demand is kept within precise parameters, the system will fail and no power can be supplied. As the Austrian transmission system operator, APG's primary responsibility is to maintain the supply-demand balance at all times.