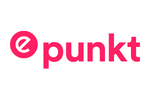 Company Size: 240
epunkt GmbH, z.H. Tamina Höfinger, Harrachstraße 6, 4020 Linz, AT
Founded: 2000
Find the job that makes you happy.
It's actually quite simple: we at epunkt believe that there is a role for each individual that makes them happy. For us that role is bringing those individuals and companies together who are a perfect fit for each other. Every day we strive to understand the motivations and needs behind your job search – on both a professional and a personal level. That is how we find the right job for you.
A journey together to your dream job.
Absolutely free to you – from our first conversation to your dream job.
Personal advice from our career coaches.
One application, approximately 1,000 jobs on offer.
Our recommendation increases your chances at the best employers in Austria.
Many interesting jobs are never advertised – but we can tell you about them.
Profit from our insider knowledge of over 2,000 companies.