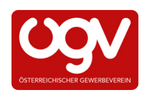 Company Size: 10
Eschenbachgasse 11, 1010 Wien, Austria
Founded: 1839
The Österreichischer Gewerbeverein, ÖGV (Austrian Assossiation of business), is a traditional network of entrepreneurs in Austria which was founded in 1839. The association was a promotor of the world exposition 1873 in the Austria-Hungarian capital Vienna, in the prater. From the very beginning the ÖGV cared about the responsbility of entrepreneurs for society and education so the motto of the Vienna World's Fair 1873 was "Culture and Education".
Startup Lehre is an initiative of the ÖGV today which is improving the apprenticeship by organizing cooperations of education between apprenticeship employers and startups. In this way the world of tech jobs and startups is opened to talented entry-level-workers, startups have the chance to train qualifying the future experts they will need and apprenticeship employers get in touch with inventive startups and  can offer their apprentices an new quality of education.