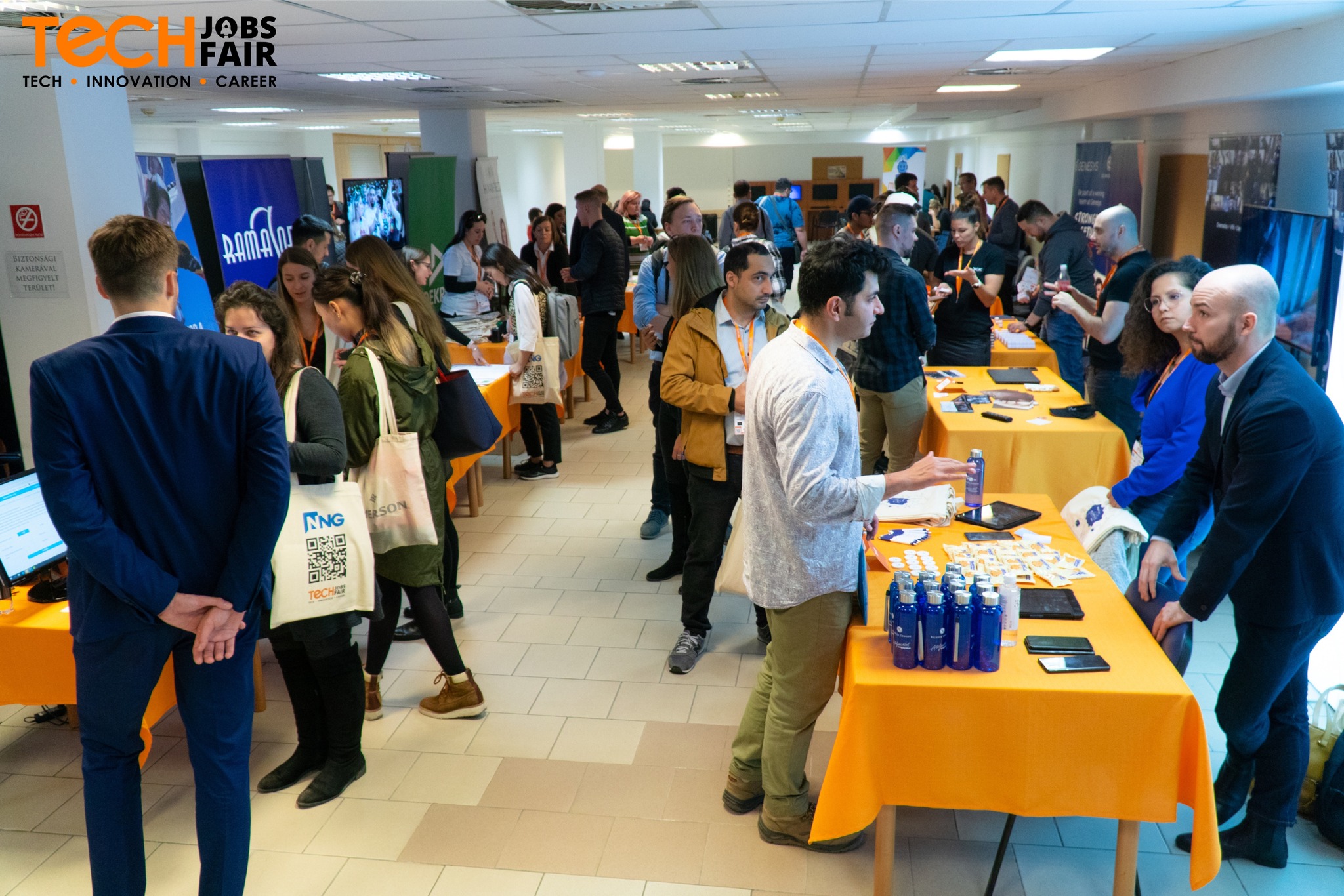 This year's Budapest Tech Jobs Fair was held on 3rd Nov 2022 at the Óbuda University G building, Budapest Tavaszmező 14-18. This year marks Budapest Tech Jobs Fair's 1st edition in Budapest and its 27th edition worldwide.
We've put together a short recap of the event in case you missed it!
The Budapest Tech Jobs Fair would not have been possible without our exhibitor partners, media, community, and university partners.
The following exhibitors took part in the Budapest Tech Jobs Fair-
BOSCH Group, 4iG Plc, MORTOFF, NIX Tech, Humanfield, Vision Recruitment, UNICEF Global Shared Services Centre, Richter Gedeon Nyrt, Thermo Fisher Scientific, Carl Zeiss Digital Innovation Hungary Kft., DEKRA Akademie Kft., Ramasoft Zrt., Emerson Process Management Magyarország Kft., Genesys Cloud Services Hungary Kft., NNG, Hays Hungary, USER Rendszerház, Annata, OTP Bank Nyrt., Bluebird International Zrt., DIGIC, and TC2..
A group of amazing community partners supported us, including:
Association of IT Companies, AI Coalition, Archenerg Cluster, Tech in the City, IKOSZ, HIPA, CEU iLab, ABSL, Startup Hungary, CED Central European Economic Development Agency, Mensa HungarIQa Egyesület, and Pozi Network.
There were some excellent presentations and insightful sessions by our keynote speakers, including:
Martina Almási, Gazsi Zoltán, Laszlo Boa, Balázs Erdei, Attila Meszaros, Bence Sinkó, Lotár Schein, Laszlo Kiss, Dr. Martin Pfeifle, Végh Nóra, Anita Kárai, Kinga Daradics, Bernadett Kiss, Károly Kodaj, and Balázs Bartos.
We really appreciate your effort and support throughout the event. Once again, thank you for your time. We hope to see you at our upcoming job fairs!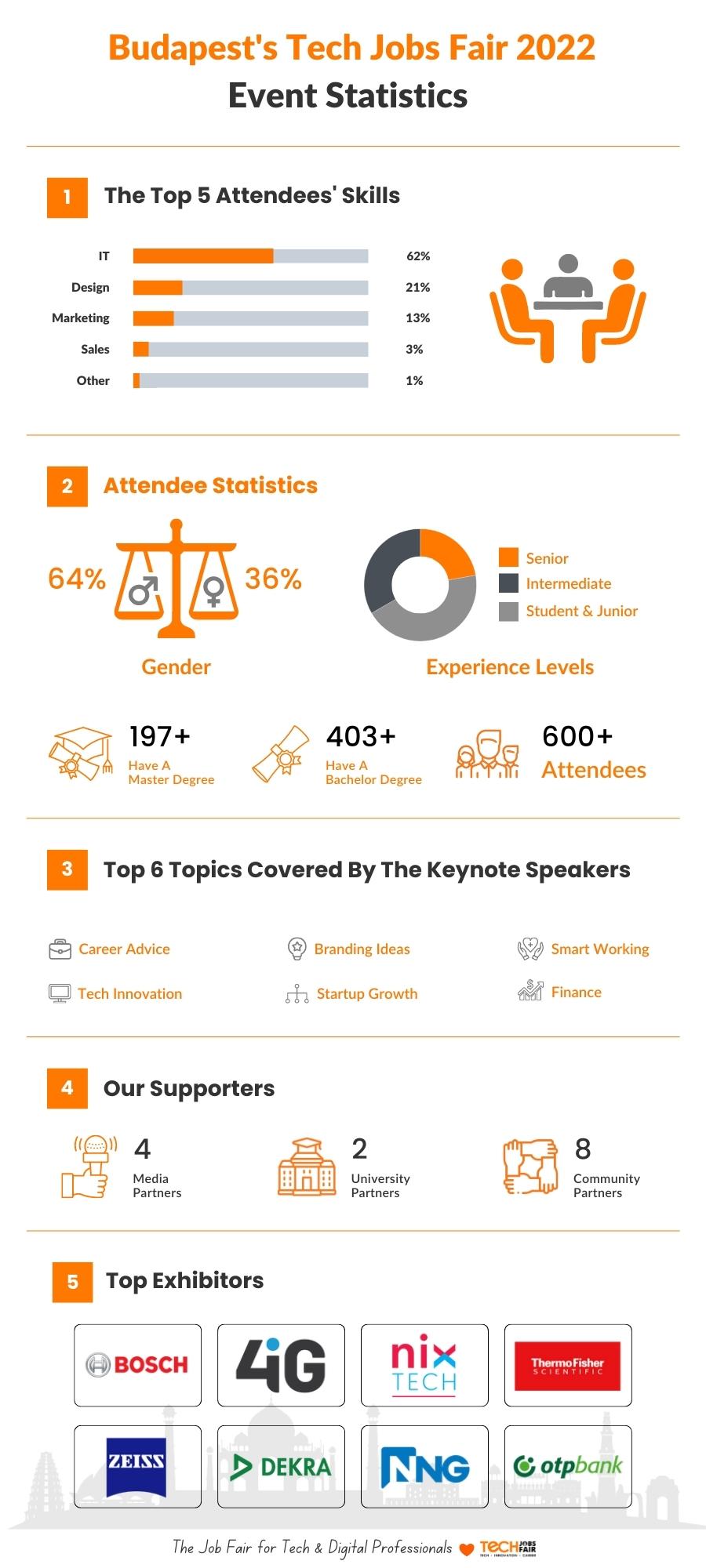 Budapest's Tech Jobs Fair'22 Recap – Job Fair for Tech Professionals
If you've missed the event and would like to join the upcoming event of 2023, then feel free to register from here as an exhibitor or job seeker.
Join 20,000+ Subscribers
Get exclusive access to new tips, articles, guides, updates, and more.