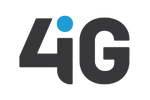 Company Size: 1200
H-1037 Budapest, Montevideo srt. 8.
Founded: 1990
Headquartered in Budapest, 4iG Plc. is one of the paramount companies in the Hungarian IT and ICT market. With a Hungarian majority ownership background, it is also one of the leading groups in Hungary's knowledge-based digital economy. 4iG has been present in the field of industry-based and industry-independent innovative technologies for more than 25 years, constantly expanding its services, staff, and portfolio in response to the changes and needs of the ICT market.
4iG strives to develop a diversified, platform-independent and manufacturer-independent product and service portfolio in order to continuously ensure profitability for the group in the key strategic industries. The company's aim is to gain a foothold in the markets of these strategic segments (i.e. artificial intelligence, blockchain, cyber security, fintech, Industry 4.0) with proprietary solutions.