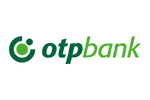 Company Size: 40000
1051 Budapest Nádor street 16.
Founded: 1949
For decades, the OTP Group has been in the forefront of developing banking solutions of the future. Our strategic objective is to become the most successful universal banking group of Central-Eastern Europe, and a leading financial actor of the digital age. The secret of our successes is our in-depth understanding of our partners, thanks to our 70 years of experience and 16.3 million regional client base, enabling us to service their needs at a high level, and in a secure manner.
We base our business results on continuous innovation, a client oriented approach, and reliable, stable operations. Alongside the strengthening of digital channels, the reinforcement of our regional presence and our role as a responsible employer are of particular significance as well.
As a fundamental economic and social actor in the region, it is important for us that a future oriented exclusive festival should also become accessible to the Hungarian public. Thus arm-in-arm with the world's key inspirational opinion leaders and thinkers, we take action for a sustainable, financially self-aware future.