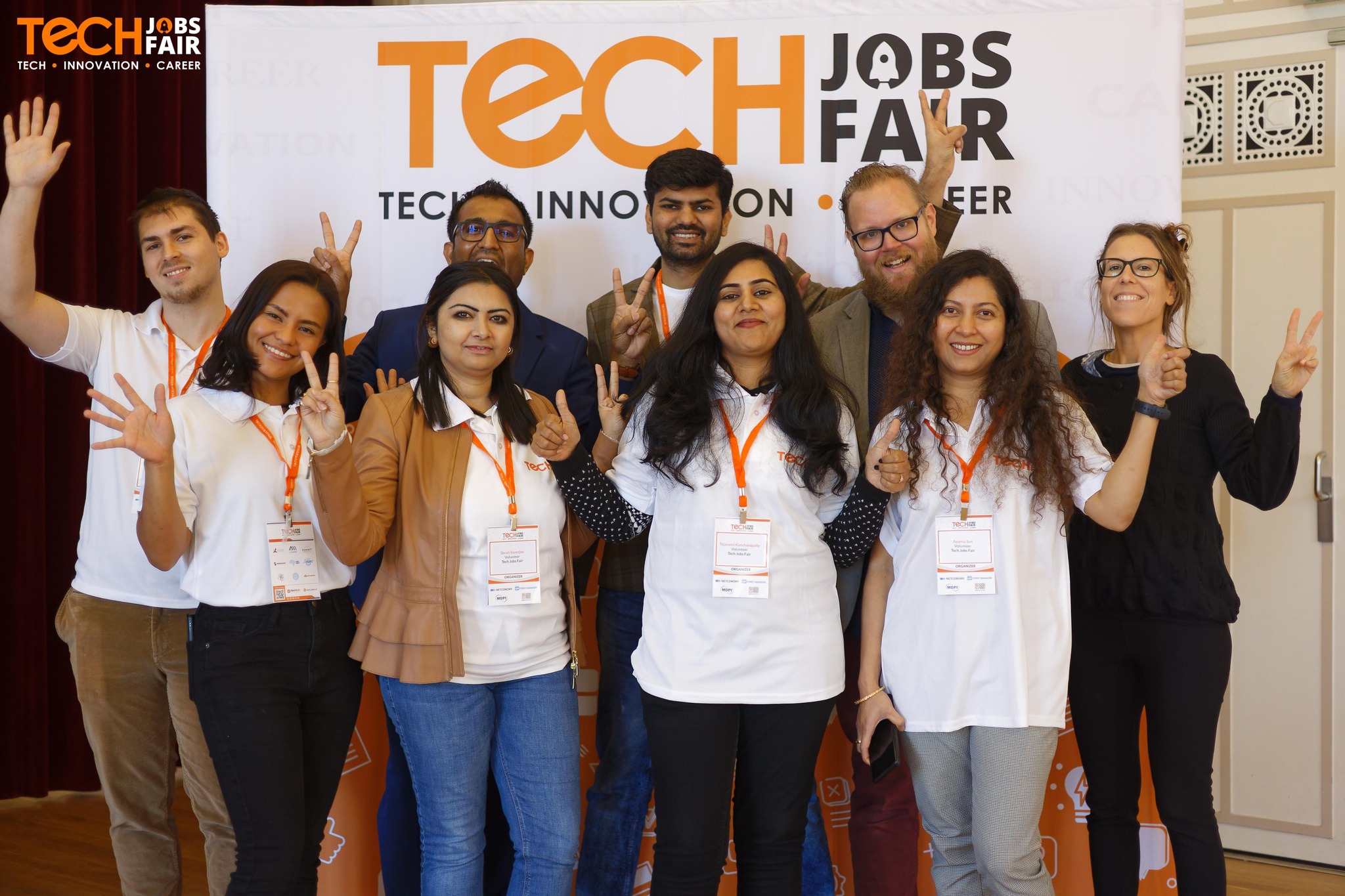 In September 2022, a large number of Job Fair events took place in several locations, making it a very successful month. This year marks Lisbon Tech Jobs Fair's 3rd edition in Lisbon and its 25th edition worldwide. To make this TJF Lisbon's event a very good fair with leading companies, excellent keynote speaker presentations, and a superb atmosphere for discussions and networking, a huge number of people have contributed in various ways.
The team at Tech Jobs Fair would like to thank all the exhibitors – Kaizen Gaming, Valispace, EFS Consulting, Innovation & Engineering HUB by Volkswagen Group Services, Equus Software, Axians Portugal, BI4ALL, Crossjoin Solutions, Vestas, Work in Lithuania, eikko, Wipro, PureFacts Financial Solutions, NEOTALENT, INSCALE Portugal Unipessoal Lda, NR3, Bloq.it, Homeostase, and Networkme for their efforts.
There were some excellent presentations and insightful sessions by our keynote speakers, including:
Theodore Zographos, João Gonçalves, Pedro Dias, Luís Miguel Martins Teixeira, Francisco Aguiar, Leyre Moreno Echeverria, Bertram Friedel, Erika Gal, Paul Wratislaw, Magda Faria, and Ricardo Carvalho.
A group of amazing community and media partners supported us, including:
Startup Lisboa, Invest Lisboa, Portuguese Women in tech, Talent Portugal, Future of Work, Digital Marketers, Demium, 351 – Portuguese Startup Community, IDEA Spaces, Crown Segment Consultancy Service LDA, Link To Leaders, and Perfil Empreendedor.
Our event was a success, with 1,519+ registrations, 500+ attendees, 10+ keynote speakers, and 5+ Community, Media, and University partners.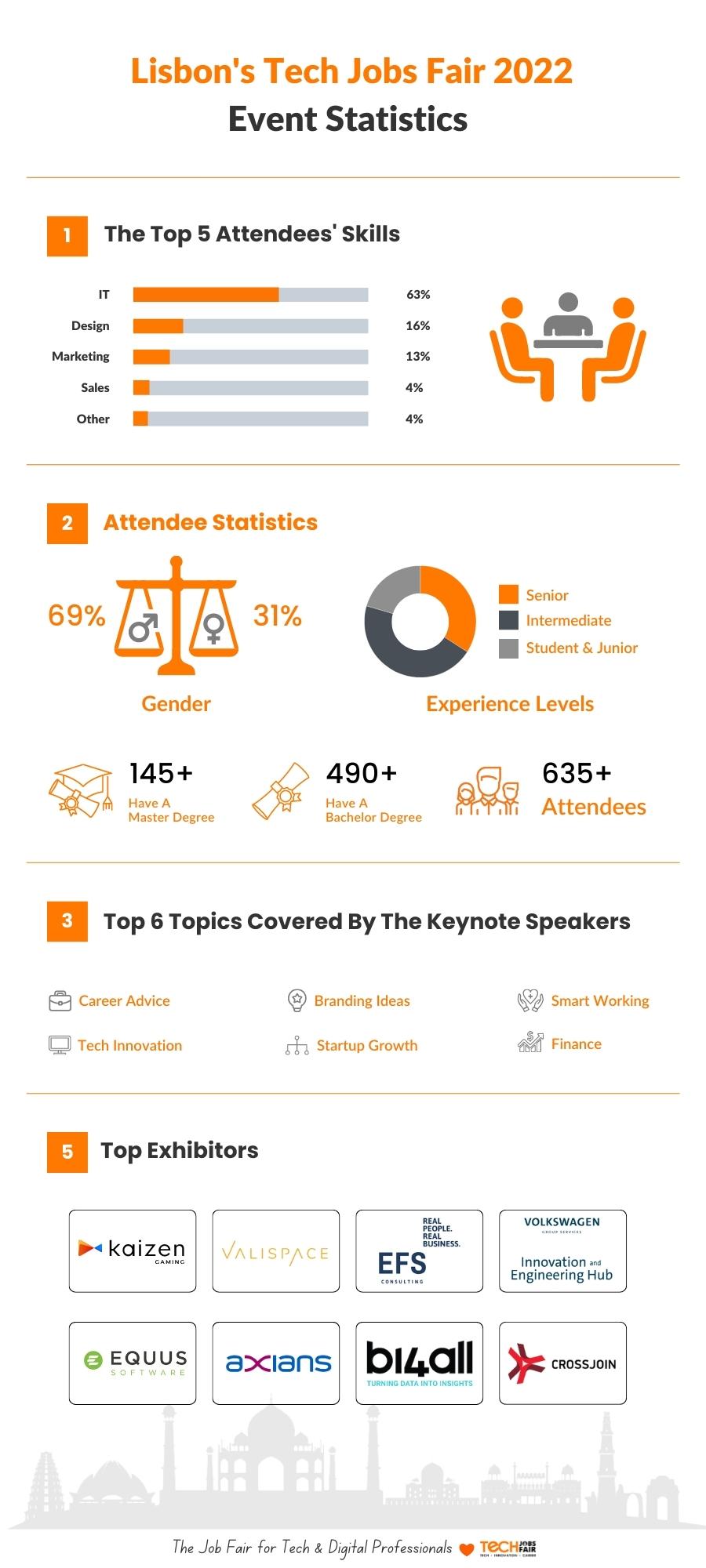 Lisbon's Tech Jobs Fair'22 Recap – Job Fair for Tech Professionals
As a team, we enjoyed working with you throughout the event and are grateful for your support. Once again, thank you for your time. At our upcoming job fairs, we look forward to seeing you!
If you've missed the event and would like to join the upcoming event of 2023, then feel free to register from here as an exhibitor or job seeker.
Join 20,000+ Subscribers
Get exclusive access to new tips, articles, guides, updates, and more.