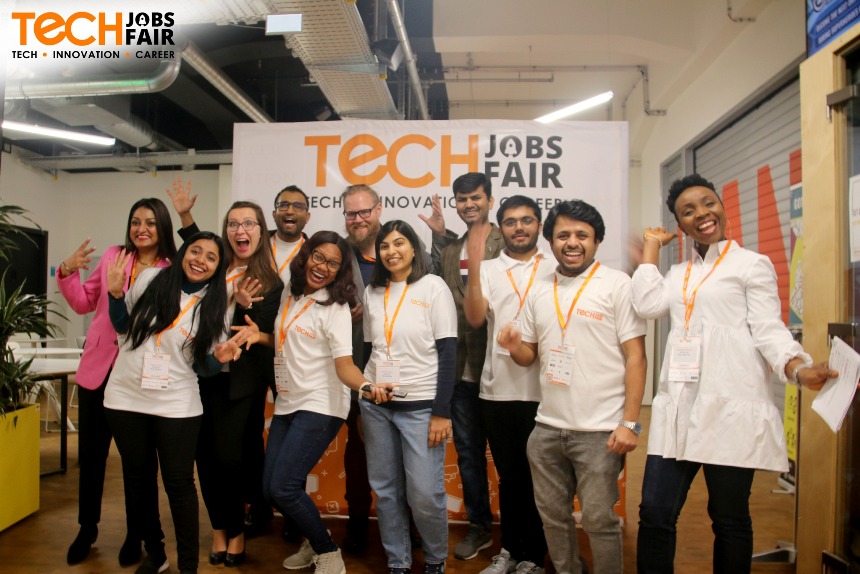 This year's Berlin job fair was a huge success for us in terms of attendees, and we are very excited to share this news with you. This year's Berlin's Tech Jobs Fair was held on 10th Nov 2022 at The Drivery, Mariendorfer Damm 1, 12099 Berlin.
There were over 25 exhibitors, 20 keynote speakers, and more than 2,000 talents at this year's event.
If you've missed the event? You can catch a glimpse of the event below.
Firstly, we are grateful and appreciate all our exhibitors for coming out to join us from across Germany. Thank you!
NETCONOMY GMBH, go-e Labs GmbH, Acceleration Partners GmbH, Prestatech, Hospitality Digital GmbH, State-of-Denmark by Copenhagen Capacity, T3RN, Jina AI GmbH, Wooga, Novanta, Sangrr, Avomind GmbH, integrationworks GmbH, Native Instruments, TikTok, Parkdepot GmbH, Linguidoor Translation Services, think-cell Software, Upday, and New2App.
We had a fantastic interactive session with the following keynote speakers: Kateryna Kolomiiets, Pavel Egorkin, Ekaterina Kuskova, Mirko Vukadinovic, Stella Bailleux, Weronika Lesniewska, Ali Levin, Asit Dutta, Gurpreet Kaur Jaggi, Nilima Gandhi, Andreea-Maria Mandeal, Tosin Anifowose, Ella van Niekerk, and Nesrin Yüksel.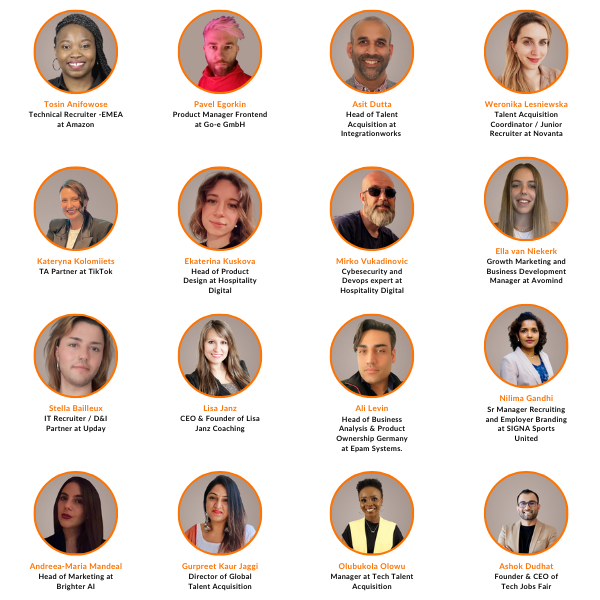 Our Media/Community/University Partners were a significant part of Berlin's Tech Jobs Fair 22, and we are deeply grateful to them for their participation – BST Media, Germany is calling, Cassanovas, Startsteps, & Berlin Coding Academy.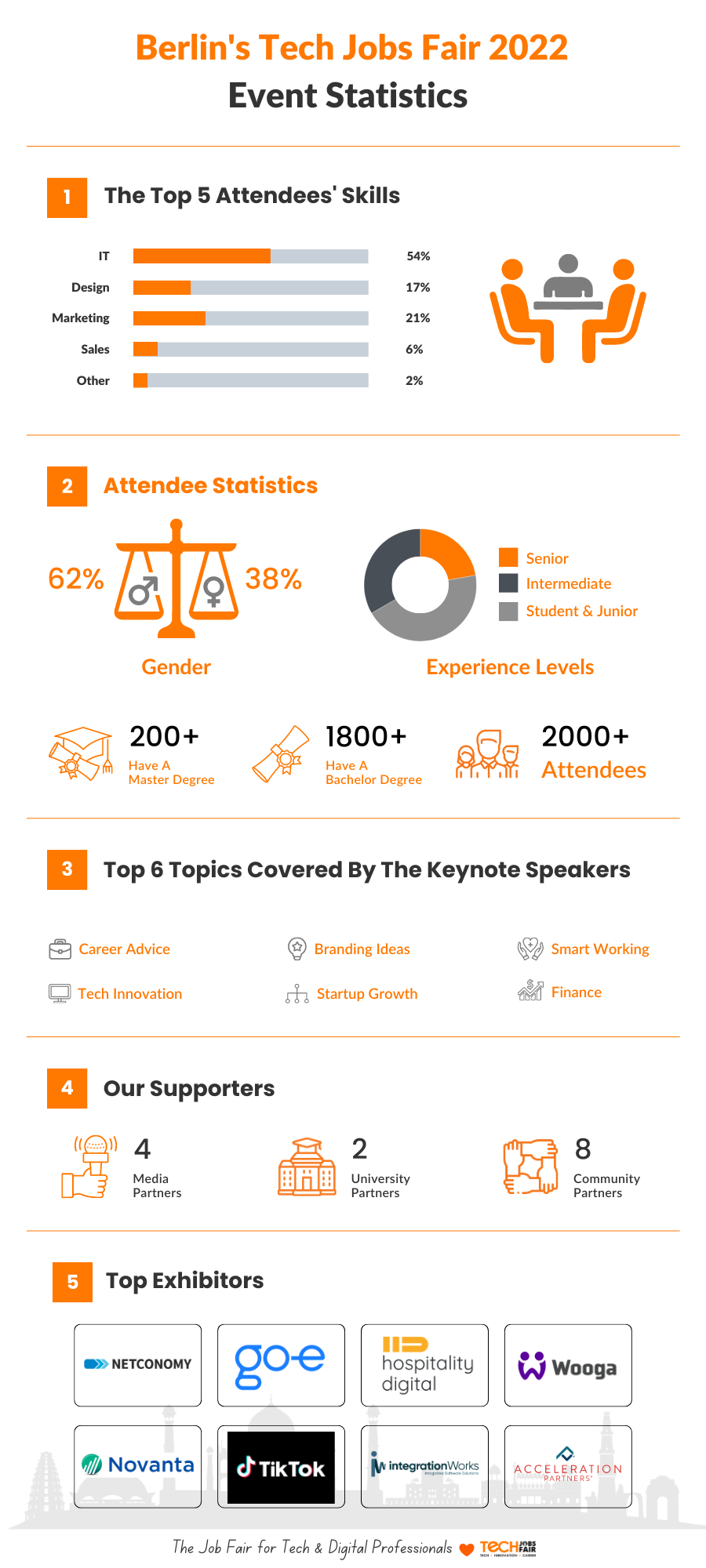 Berlin's Tech Jobs Fair'22 Recap – Job Fair for Tech Professionals
We are more than thankful for each of you who attended our event. We hope you enjoyed the experience. Looking forward to meeting you again at the upcoming event. Thank You.
If you're from Germany and you've missed the event, feel free to register as an exhibitor or job seeker for our upcoming event of 2023 from here.
Join 20,000+ Subscribers
Get exclusive access to new tips, articles, guides, updates, and more.