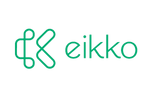 Company Size: 5
IKARI TECHNOLOGY SOLUTIONS LDA, Rua Pedro Nunes, Instituto Pedro Nunes, Coimbra, 3030-199 Portugal
Founded: 2020
eikko is an AI powered job matching platform.
Looking for a job should be transparent and humane. Your skills, your knowledge, your personality matters.
Find the right job for you at eikko.