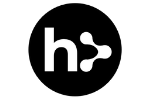 Company Size: -
Amadora
Founded: 2015
Homeostase is a portuguese IT company created with the mission to provide services in the areas of Operations Intelligence, Big Data and Cybersecurity, with an almost exclusive focus on Splunk technology. We are an established, profitable, and innovative growing company with a small, agile and very flexible team.We are looking for enthusiastic candidates to join our team of Splunk specialists/experts with a focus on Cyber Security, DevOps and Observability and IT Management.
How are we different ?
We are not the typical IT consultant company
Boutique Consultant Team, Specialists not Generalists:
Passionate about Complex Data Projects;
Project based Allocation with high variety of customers, scenarios and challenges in an Agile management approach;
Very flexible Work Schedule mostly remote;
Balanced personal vs work life, for real; we try to have ~80% on project time for customers, ~10% for company time, team building and training and we really push for at least 10% for personal or free time;
Leadership team focused on your professional and personal growth and development;
Fully open, transparent and self-managed Team, where everyone has a voice and full access to all internal company information;
Training and Certification in the world's first "Data-to-Everything" Platform, a solid career investment with high demand worldwide;
Potential for working in international projects.
What do we work on ?We focus on Splunk Data-to-Everything Platform Projects with
Doing highly skilled and specialist consultant work;
Helping and guiding the customer in their Data-to-Everything journey;
Variety of Industry leading solutions: Splunk Enterprise (Big Data) Platform, Cybersecurity SIEM, SOAR and EUBA solutions; DevOps, Observability and Application Monitoring;IT Operations Services;
Challenge of diverse infrastructure and architecture scenarios with multi-site, clustering, high availability, hybrid on premise and cloud, multiple operating systems and cloud platforms (AWS, Azure and Google);
Focus on Design, Architecture, Best Practices, Capacity Planning, Installation and Configuration for the Splunk Portfolio of products;