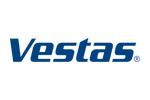 Company Size: 30000
Centro Empresarial Lionesa, Rua da Lionesa Edifício B, 4465-671 Leça do Balio
Founded: 1945
Vestas is the energy industry's global partner for sustainable energy solutions.
To strengthen its Global R&D setup, Vestas established a technology center in Porto in 2017.
Along with similar centers in Denmark, India, Germany, and the UK, Vestas Porto plays a key role in developing new products and technologies for the global market in an ever-changing environment, ensuring Vestas continues to have a market-leading portfolio.
Securing capabilities in a cross-functional and agile development environment, Vestas Porto covers a broad set of different disciplines across renewable energy value engineering, from software development, mechanical design, electronics, power systems, control systems, aeroelasticity, data analytics, and materials.
With more than 29.000 employees across the globe and more than 500 in Porto, everyone at Vestas is proud of working in a company that greatly contributes to a more renewable future, ensuring the delivery of best-in-class sustainable energy solutions while setting the pace in our industry to the benefit of our customers and our planet.