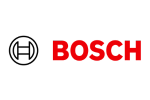 Company Size: 17000
Robert Bosch Kft., 1103 Budapest, Gyömrői út 104.
Founded: 1898
The Bosch Group
Bosch Group is a leading international company of various technologies and services.
The group operates in four business areas: mobility solutions, industrial technology, consumer goods, and energy and building technology. As a leading IoT company, Bosch offers innovative solutions for smart homes, for Industry 4.0 and networked mobility. His expertise is in sensor technology and as in the field of software and services, and utilized in its own IoT cloud networked, cross-domain solutions for its customers from a single source.
The Bosch Group 's strategic goal is to facilitate networking with products and products solutions that use or use artificial intelligence (AI) developed and manufactured. Bosch Group products and services with useful solutions improve the quality of life. The "Invented for Life" slogan means this worldwide technology.. Future growth is based on the company's innovative strength. Bosch employs 85,000 associates in research and development at 128 locations worldwide including 44,000 software engineers.
Diverse team, possibility to handle with different projects. We create value with the technologies of the future.
Work with us #LikeABosch and provide the innovated solutions of tomorrow!