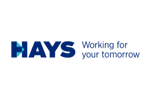 Company Size: 148
Budapest Bank Center - Gránit torony, Szabadság tér 7-8-9. emelet, 1054 Hungary
We are leaders in specialist recruitment and workforce solutions, offering advisory services such as learning and skill development, career transitions and employer brand positioning.
As the Leadership Partner to our customers, we invest in lifelong partnerships that empower people and businesses to succeed. We help you achieve your career goals and deliver your business needs by combining meaningful innovation with our global scale and insights.
Last year we helped over 280,000 people find their next career. Join the millions of people around the world that our specialist recruitment consultants provide with up-to-date information on career options, interesting insights and specific industry trends.
We help our customers define and implement strategies to create inclusive and equitable workplaces. Through harnessing and analysing data, we support business decision making and advise on how to access Talent Networks. We also assist in identifying attractive employer propositions by truly understanding a company's identity, and support clients with all aspects of their Early Careers proposition, from strategic planning through to operational execution.
Hays is the market leader in the UK and Asia Pacific and one of the market leaders in Continental Europe and Latin America. The c.12,800 people we employ around the world partner with clients and candidates to power the world of work. Every day our expert consultants help thousands of candidates find their next role, and they also help clients reshape workforces and deal with talent shortages. In the year to 30 June 2021, we placed 77,000 people in permanent jobs and 244,000 people into temporary roles.