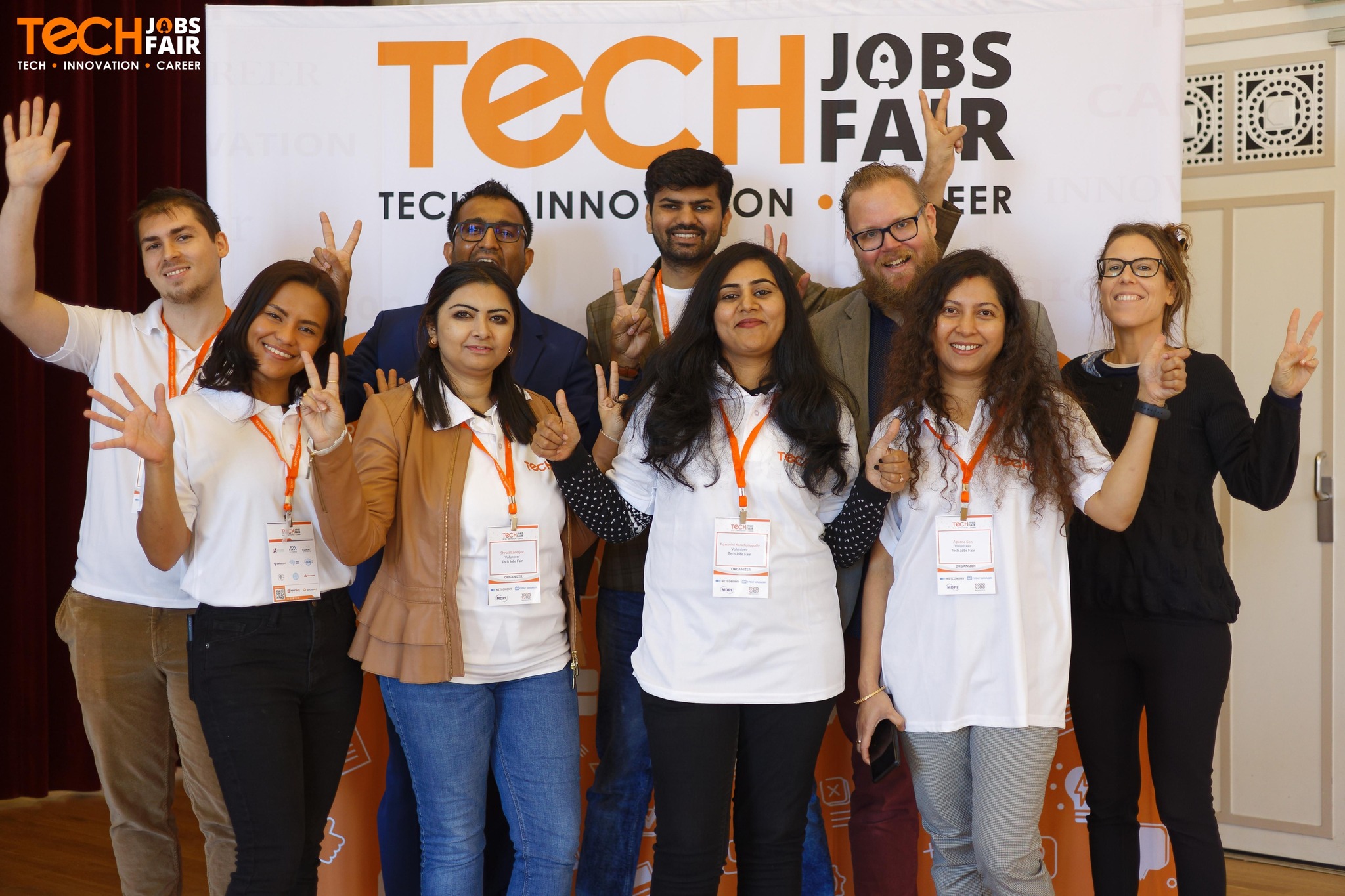 "Productivity is never an accident. It is always the result of a commitment to excellence, intelligent planning, and focused effort." – Paul J. Meyer.
We held physical and virtual job fairs around the world in November 2022, which was a great month for the tech jobs fair. This year marks Zurich Tech Jobs Fair's 4th edition in Zurich and its 29th edition worldwide.
The support of our exhibitors has helped us continue to expand our mission to provide the tech community and find young talents their dream jobs!
We have partnered with the following companies – NETCONOMY GmbH, MDPI, SGInnovate, Exclusive Networks, A-Metal, FONGIT, Swisscom, Summit Recruitment AG, RemoteClip and Catherine Leduc Job Search & Career Management Coaching.
We had a fantastic interactive session with the following keynote speakers – Dietrich Rordorf, Jae Annie Tay, Tom O'Loughlin, Tim Trinkl, Jae Annie Tay, Jared Niederhauser, René F. Lehmann, Elmira Gazizova, and Hana Harencarova.
Our Zurich Tech Jobs Fair was a big success, attracting more than 1,470 Registrations, 500+ Attendees, 12+ Exhibitors, 10+ speakers, and 5+ Community, Media, and University Partners.
Also, It was thrilled to have a refreshment partner – Sundays Seltzer.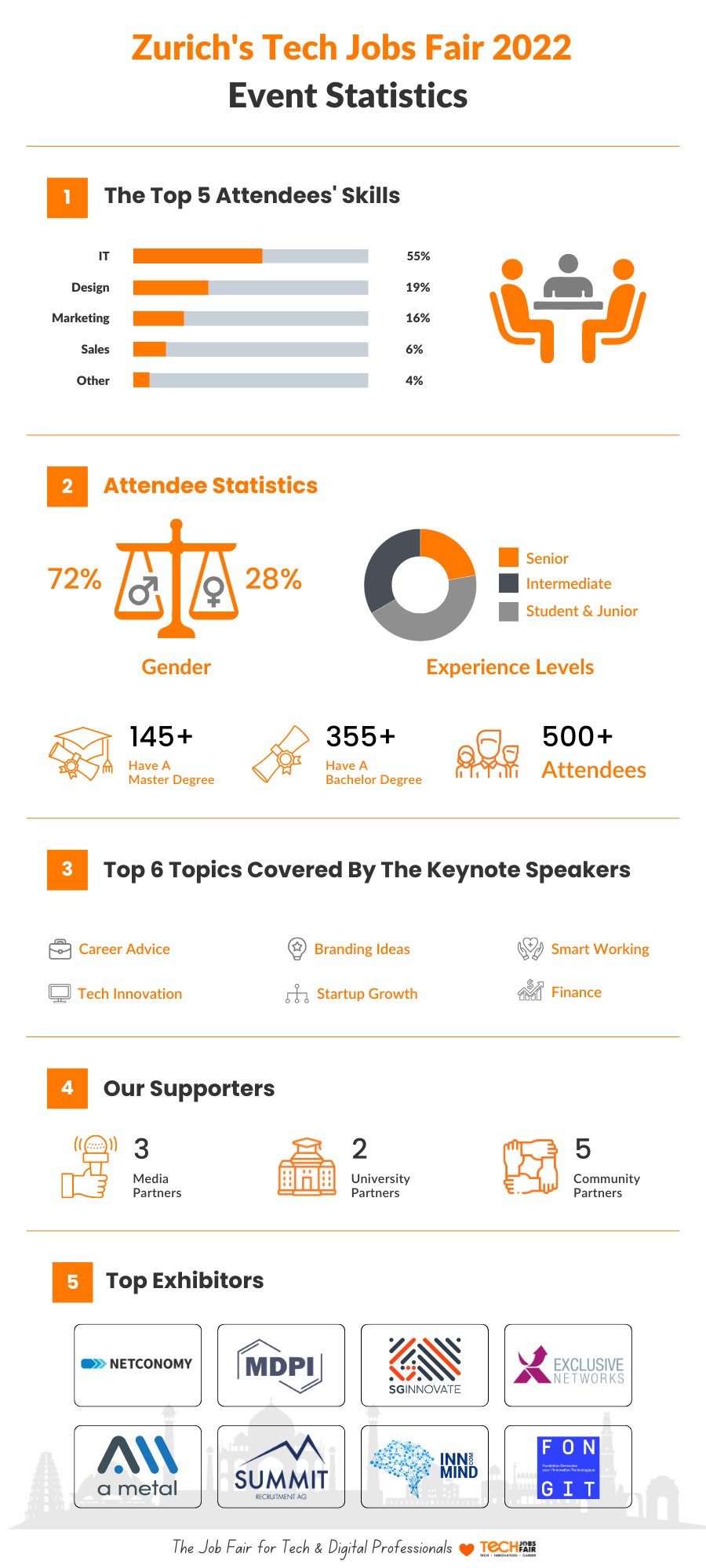 Zurich's Tech Jobs Fair'22 Recap – Job Fair for Tech Professionals
"It is never too late to be what you might have been."– George Eliot.
If you've missed the event and would like to join the upcoming event of 2023, then feel free to register from here as an exhibitor or job seeker.
Join 20,000+ Subscribers
Get exclusive access to new tips, articles, guides, updates, and more.