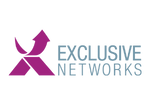 Company Size: 2451
Exclusive Networks Switzerland AG Thurgauerstrasse 40 8050 Zürich
Exclusive Networks is a global trusted cybersecurity specialist for digital infrastructure helping to drive the transition to a totally trusted digital future for all people and organisations.
Our distinctive approach to distribution gives partners more opportunity and more customer relevance. Our specialism is their strength – equipping them to capitalise on rapidly evolving technologies and transformative business models.
The Exclusive story is a global one with a services-first ideology at its core, harnessing innovation and disruption to deliver partner value. With offices in 43 countries and the ability to service customers in over 170 countries across five continents, Exclusive combine the extreme focus and value of local independents with the scale and service delivery of a single worldwide distribution powerhouse.