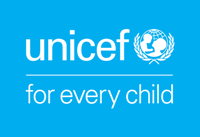 Company Size: 340+
16 Wesselényi street, 1077 Budapest, Hungary
Founded: 2015
UNICEF staff in the field are doing all they can to reach the most vulnerable children across the world. But they also need support to stay fully focused on delivering the best possible results. That's why we have a Global Shared Services Centre (GSSC) that takes care of these needs.
The GSSC supports more than 150 UNICEF offices and over 16 thousand staff worldwide with HR, payroll, finance, and IT. The centre is located in Budapest, Hungary – a country once a recipient of UNICEF's support after World War II, now a host to several UN offices and an active contributor to fundraising for children.
We have over 300 dedicated staff members from all over the globe who provide services to UNICEF's offices and staff worldwide, benchmarked against the highest industry standards.
Human resources – we help new colleagues onboard, parting colleagues offboard, and we take care of the HR needs of all staff members in-between
Payroll – we coordinate salary disbursement globally
Finance – we process invoices and provide a range of financial services to keep UNICEF programmes for children running
IT – Business Innovation and Support – we support staff in taking care of their work-related administrative tasks
Thanks to the GSSC, the reduced time that UNICEF offices spend on these processes can be redirected to support critical work on the ground to deliver results for children. 
But the GSSC is much more than that. We drive efficiency and improvement efforts for the entire organization. We also serve as a hub for various teams in UNICEF, bringing together policy and practice under one roof. As UNICEF continues to grow, so does the GSSC.