Here is a short recap of Germany's Tech Jobs Fair, 2021 which included some of our top exhibitors such as Zalando, Werkules, Webfleet Solutions, Native Instruments, Quentic GMBH, Xandr, Personio GMBH, Swisslog GMBH, and many more were among the event's exhibitors. Additionally, there were over 4500+ attendees, 11 community partners, including QS Connect MBA, BST MEDIA GMBH, StartSteps, and BECAUSE BRLN, as well as 3 media partners and 2 university partners, including VENTURE DAILY, ESMT Berlin, Access MBA, and more.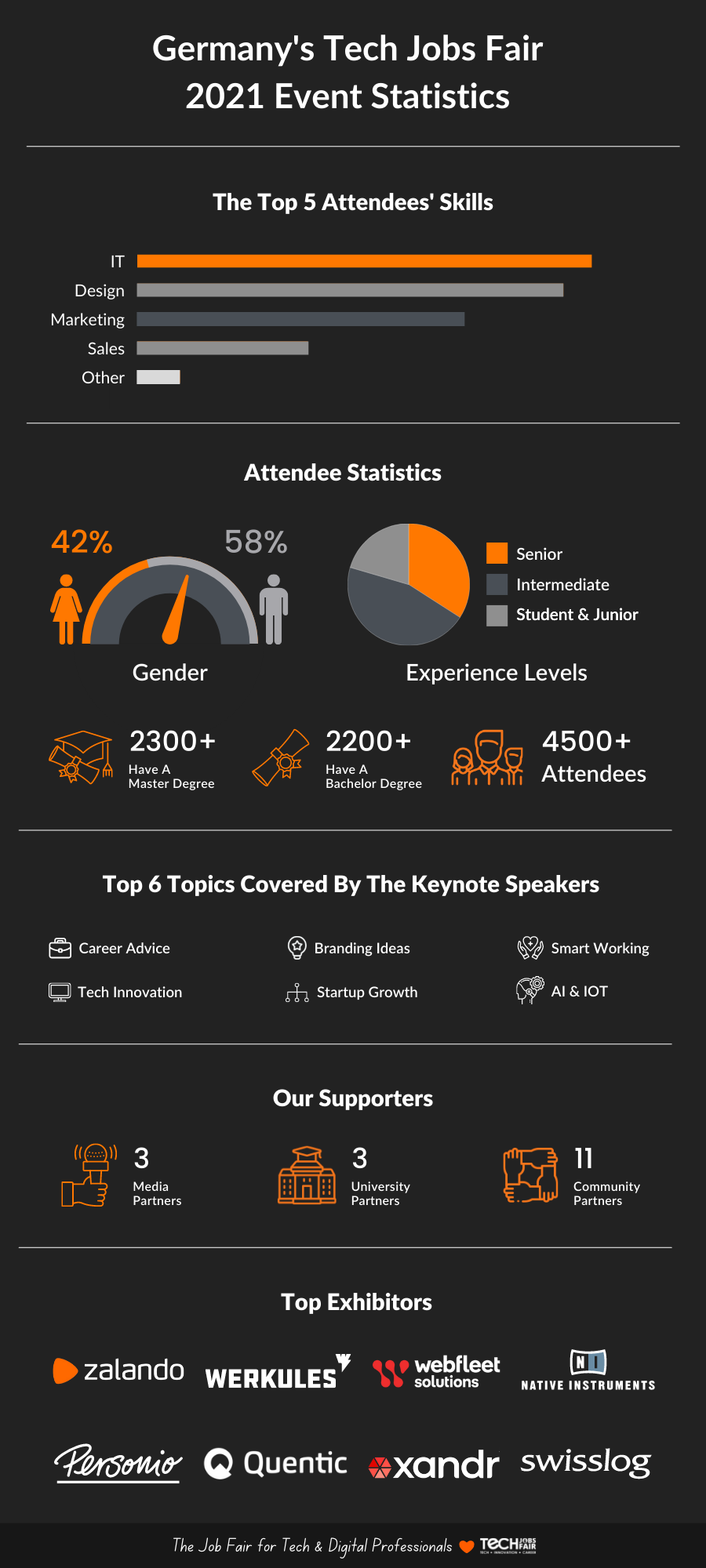 Let's have a look on our TJF Germany'21 recap video:
If you missed our Germany'21 event, don't worry; this year in 2022 we'll be holding another one on December 10th, 2022 from 14:00 to 19:00 (GMT +3). By registering now, you may join us from the comfort of your own home and get free tickets.
For joining TJF Germany'22 year event, register from here.
Jobseekers can also now Access thousands of Tech Opportunities at one place, just create your profile and receive Job Invitations from Top Tech Companies by click here.
Join 20,000+ Subscribers
Get exclusive access to new tips, articles, guides, updates, and more.