Every element of human life, including the IT industry, was severely impacted by the pandemic COVID-19. It had produced a never-before-seen test for the IT industry.
In 2021, TJF conducted a remarkable USA's Virtual Tech Jobs Fair, which was a rousing success.
We want to express our sincere gratitude to all of its partners for helping to make the TJF USA fair a success. More than 600 people attended the Tech Jobs Fair India, which featured more than 20 exhibitor companies such as Wagepoint, OneValley, Academy Sports & Outdoors, Tecie, and many more also had 10 media which included Philip Agnello Creative Consulting, community, and university partners were also a part of the event.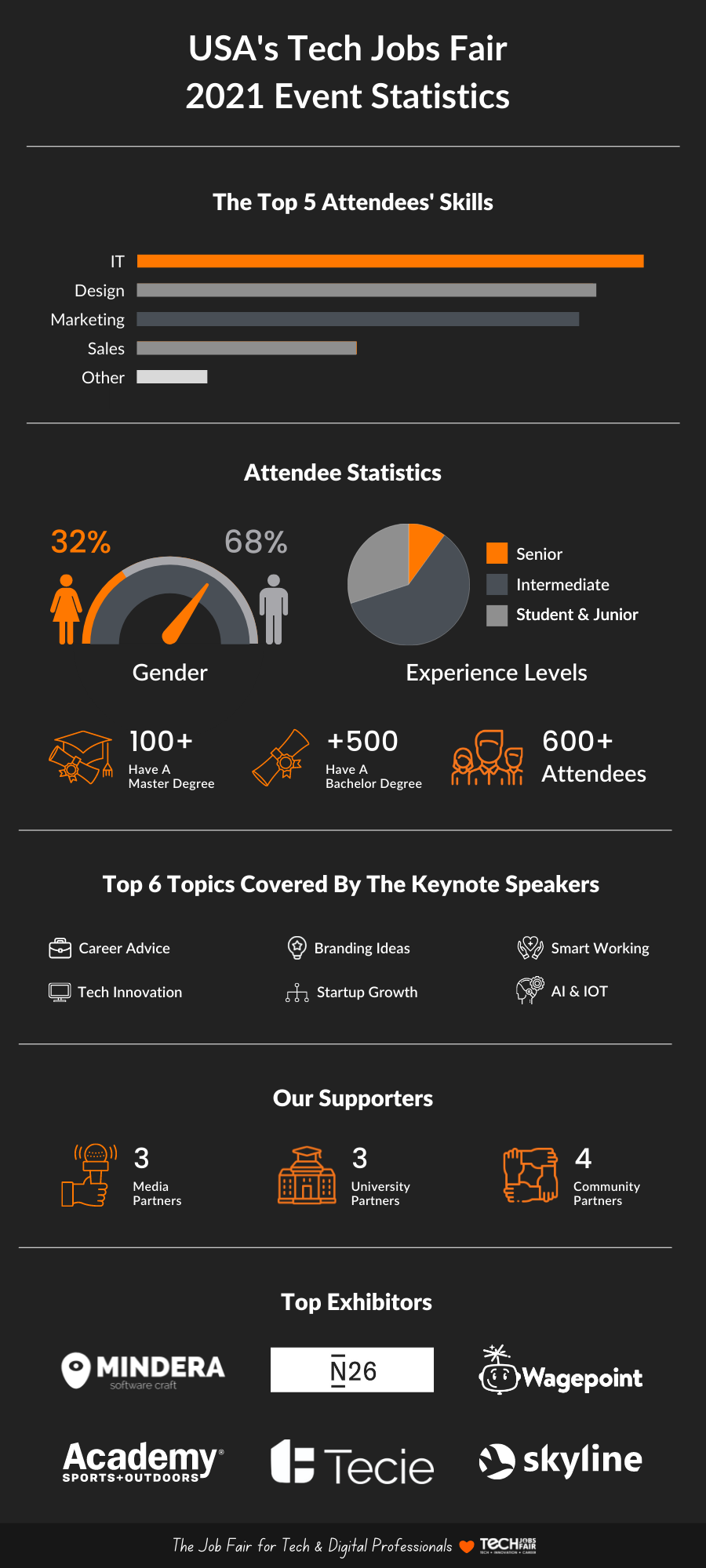 Let's have a look on our TJF USA'21 recap video:
Those who missed out on the opportunity do not have to worry – USA's Virtual Tech Jobs Fair is returning this year as a virtual event.
Jobseekers can also now Access thousands of Tech Opportunities at one place, just create your profile and receive Job Invitations from Top Tech Companies by click here.
Join 20,000+ Subscribers
Get exclusive access to new tips, articles, guides, updates, and more.