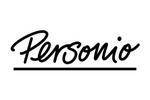 Company Size: 1000
Personio GmbH, Rundfunkplatz 4, 80335 München
Founded: 2015
Being a Personio means being part of something big. It means shaping the future of HR, the future of our company, and at the very same time: your future. As one of the fastest-growing B2B SaaS companies in Europe, we have raised $125 million in 'Series D' funding in January 2021, making Personio the most valuable HR technology company in Europe. We have a great product and a fantastic team that will continue to grow through 2021, from 500 to 1,000+. We already have more than 4,000 customers with a market that is only waiting to be developed further, but we aim high: Our goal is to build the leading HR platform in Europe.
At Personio, we believe in hiring people like you – ambitious, forward thinkers who want to be more than just another employee. Will you be one of them?