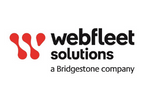 Company Size: 800+
Webfleet Solutions Development Germany GmbH, Inselstrasse 22, 04103 Leipzig
Founded: 2004
Webfleet Solutions is one of the world's leading telematics solution providers, dedicated to fleet management and connected car services. Globally, we have over 50,000 customers and services drivers in more than 100 countries. Its main Software-as-a-Service solution 'WEBFLEET' is used by businesses of all sizes to improve vehicle performance, save fuel, support drivers and increase overall fleet efficiency and reduce C02 emissions. Webfleet Solutions is part of Bridgestone Europe, a subsidiary of Bridgestone Corporation, the world's largest tyre and rubber company.
Together with our team of 800+ employees in 16 countries we make a difference in the telematics industry while influencing tomorrow's mobility by developing state of the art technology and delivering world-class services to our customers. Besides offering multiple benefits to our employees, we have created an environment that combines a variety of exciting challenges with an international and informal work atmosphere that makes Webfleet Solutions a great place to work.