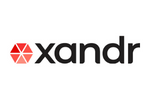 Company Size: 2000
AppNexus Germany GmbH, Gänsemarkt 43, 20354 Hamburg, Germany
Founded: 2018
Xandr was born of great legacies to create meaningful connections that power the future of advertising.
In a category of our own, Xandr is the innovator at the intersection of digital and TV. Championing partnerships to create an open industry alternative and solving for the greatest challenges for buyers and sellers, at the intersection of digital and TV, we offer the only open, end-to-end platform for scaled, sophisticated campaigns on premium inventory across screens, from OTT to CTV to video and more.
Our combined assets, including trusted partnerships, powerful data-enabled technology and automation, and identity solutions, power one of the world's largest marketplaces for premium advertising.