The tech industry last year was severely influenced by COVID-19. Tech Jobs Fair had a wonderful year given the struggles, with stunning results. TJF would like to thank all of its partners for helping to make the event, even in its virtual version, a success.
Here is a brief description of the Switzerland Tech Jobs Fair, which took place in 2021 and featured some of our top exhibitors like PM-International, STORM Partners Sarl, 1plusx, Lovefoodish, Exeon Analytics, Eyeware Tech SA, and so much more. There were also 600+ attendees, 6 community partners, 2 university partners, and 4 media partners.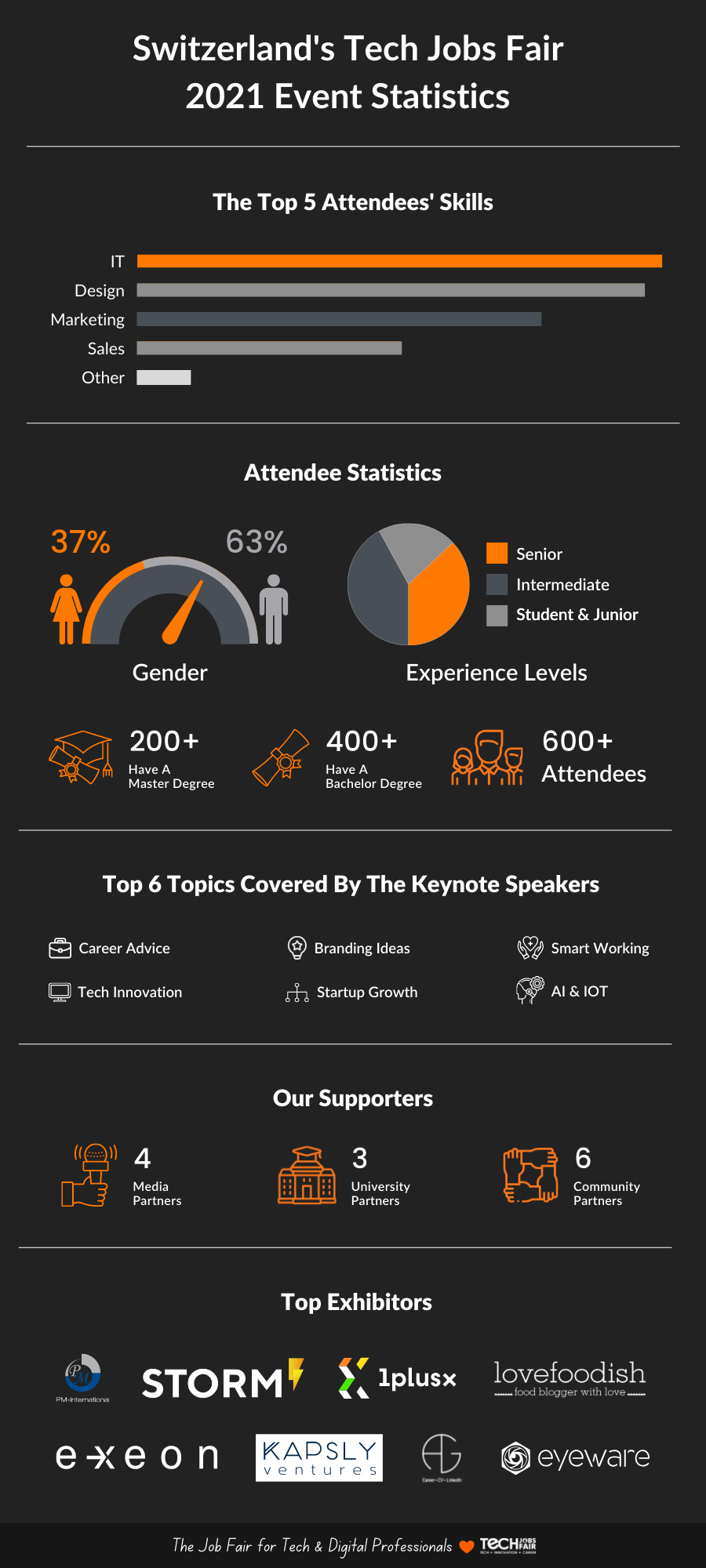 Let's have a look on our TJF Switzerland'21 recap video:
If you couldn't make it to our event or missed it, don't worry. On November 23, 2022, Tech Jobs Fair is going to organize it's 31st Edition in Switzerland Tech Jobs Fair'22 at VOLKSHAUS / WEISSER SAAL Stauffacherstrasse 60 8004 Zürich from 14:00 to 19:00, It would be in-person job fair. Register right away to grab your free tickets!
Jobseekers can also now Access thousands of Tech Opportunities at one place, just create your profile and receive Job Invitations from Top Tech Companies by click here.
Join 20,000+ Subscribers
Get exclusive access to new tips, articles, guides, updates, and more.