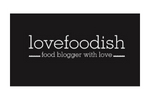 Company Size: 1
Marina Cantafio, Zürich
Marina Lovefoodish is a Swiss-based content creator for food and travels around Zurich and the world. The idea of Lovefoodish is to share the love for food discovered day by day. Restaurant, Coffeeshops, street food, quality food products, or travel destinations and accommodations. Marina blogs about her discoveries and shares the content on the blog and on her social media channels. The blog features a practical guide for restaurants, hotels, food events, and travel agendas.
Follow the Lovefoodish journey to find out where to find the best chocolate croissant in town or how to plan the best Piedmont trip for a wine and truffle tasting! Join this journey and get inspired by personal and authentic stories. Let's spice up life a bit!
A food blogger with love
Marina Lovefoodish