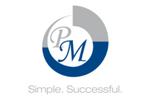 PM-International is on its way to becoming Europe's largest direct selling company in the area of health, fitness, and beauty. We are currently number #10 in the DSN Top 100 Direct Sales companies in the world! For more than 28 years we have set up the highest standards for the development, manufacturing, and distribution of premium products and we are growing every day!
PM-International is all about peak performance, bringing creativity and state-of-the-art science with one vision in mind: to achieve market leadership in the distribution of high-quality products for health, fitness, and beauty worldwide. We help people live a better, healthier, and fitter lifestyle.
Our International Headquarters is located in modern offices along the beautiful Mosel River in Schengen, Luxembourg. Our Headquarters currently employs more than 100 employees from all over the world. We offer a pleasant and collaborative working atmosphere in a truly multicultural environment, and we are always looking for talented and enthusiastic people to join our team.