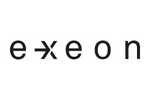 Company Size: 20
-
Founded: 2016
Our dynamic and highly passionate team is devoted to protecting enterprises' IT landscapes through disruptive AI-driven security analytics.
Exeon Analytics is a fast-growing and highly innovative cybersecurity scale-up based in Zürich, Switzerland. Our future-proof Network Detection and Response (NDR) solution and award-winning AI algorithms fortify corporate networks of industry leaders across Europe, making us a leading cybersecurity provider in our region.
Our mission is to make the digital world more secure by using revolutionary and cutting-edge technology. For this purpose we depend on a diverse, ambitious, and highly skilled team of business and tech professionals. Do you share our passion and do you look for a meaningful and gratifying challenge? Then visit us at our booth.