We had the opportunity to accomplish something very remarkable. We had virtual fairs all around the world while we worked our way out of the pandemic.
Here's a quick rundown of the 2021 Netherlands Virtual Tech Jobs Fair.
There were almost 800+ people in attendance, as well as nine community partners, four media partners, and three university partners. Quebec, Tranzer, Kaizo, Impala Studios, Geria, Travix, and others were among the major exhibitors.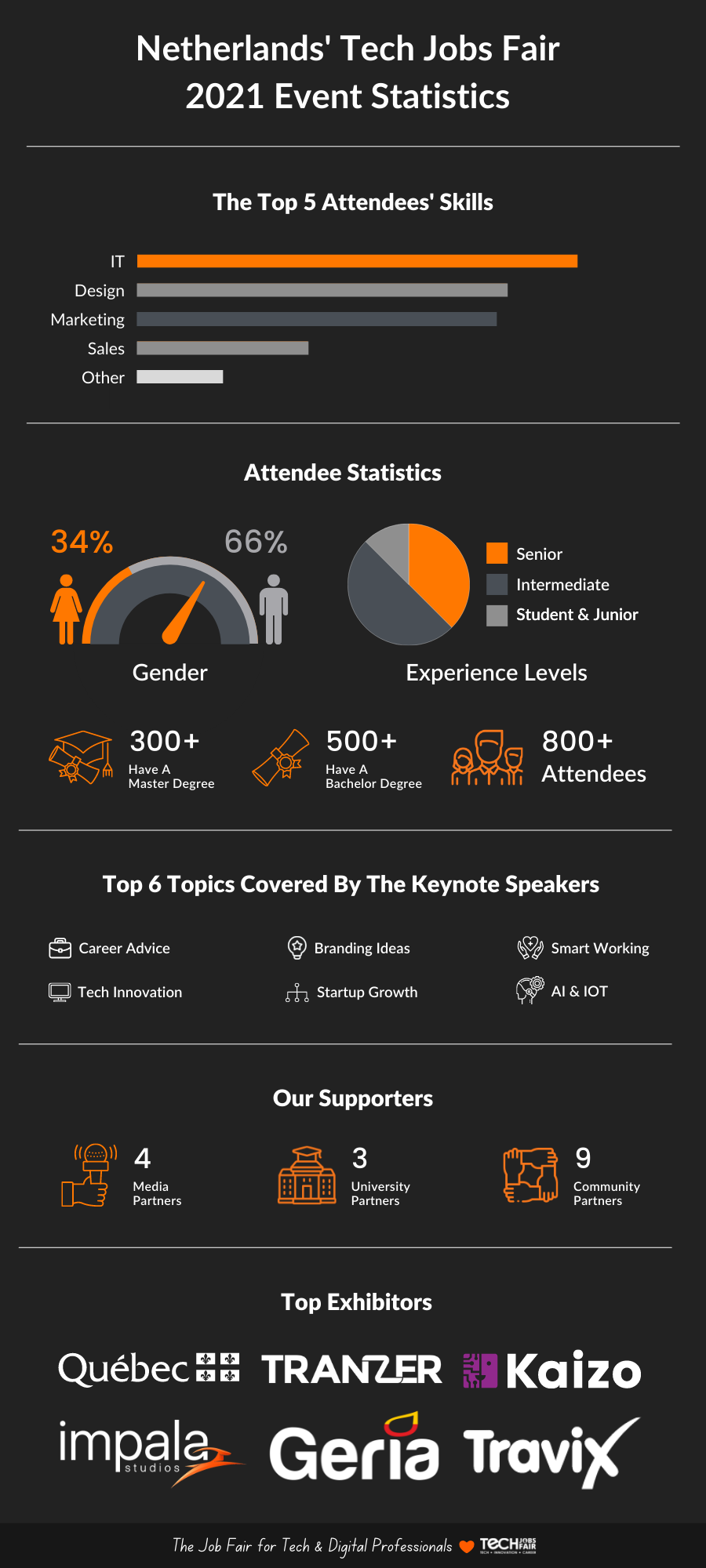 Let's have a look on our TJF Netherlands'21 recap video:
Did you miss out on the previous year's event? Don't worry, there will be another chance to participate in our Netherlands Virtual Tech Jobs Fair in 2022. Register today to get your free tickets.
Jobseekers can also now Access thousands of Tech Opportunities at one place, just create your profile and receive Job Invitations from Top Tech Companies by click here.
Join 20,000+ Subscribers
Get exclusive access to new tips, articles, guides, updates, and more.