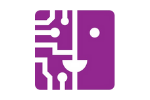 Company Size: 26
Weesperstraat 61, 1018 VN Amsterdam
Founded: 2018
We use the power of real-time data, AI and gamification in a B2B SaaS platform to enable employees managing and developing their performance towards achieving their goals and making an impact in their companies.
Kaizo is a cloud-based SaaS solution for customer support teams with the vision to enable operational scaling within large organizations. Our team of currently 20 Ninjas have startup and enterprise experience alike, have always an opportunistic mood, and understand how to tackle the world while being constantly challenged.
Our product has held its place amongst the top 10 rated apps in the Zendesk marketplace and is used by thousands of customer support professionals worldwide. We are also thrilled to have been named in Forbes list of Top 25 Machine Learning Startups To Watch In 2020.
We are growing fast, and over the next year, we will grow much, much bigger. New Ninjas who will join our team will get a unique opportunity to experience that great journey with us.