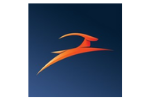 Company Size: 50+
Impala Studios B.V., Leidsevaart 16, 2013 HA Haarlem
Founded: 2009
This is who we are!
Impala Studios is a global leading European mobile media publishing, content creating, technology powerhouse. We make people's daily life joyful, simpler, more informed, skilful and creative through the functionality & content of our portfolio of applications.
Our group of talented people (currently over 40 and growing fast) work agile and in X-functional teams. We combine all the right expertise & capabilities to stay on top of the ever-changing app market and constantly grow our portfolio of successful apps. Millions of consumers worldwide enjoy our top-ranked apps daily, and our consumer base is growing every day.
Our company culture:
We sincerely care for each other and our work-life balance within Impala Studios. In our work, we collaborate and challenge each other. We speak up, we give and receive feedback and we are proud of our "decide and do" mindset. And last but not least, we ensure that what we do is meaningful.