Tech Jobs Fair is an example of large-scale job fairs. Based in Germany, Munich Tech Jobs Fair has 2019 been conducting unique career fairs to link recruiters with candidates. The event has regularly taken place from 2017 till the date. This year, Tech Jobs Fair has expanded to European cities like Berlin, Lisbon, Zurich, and Vienna. You can now book your passes for Europe Tech Jobs Fair 2019.
Read all about tech fairs checklist & benefits below:
Stunning Success of Tech Jobs Fair
With tons of recruiters and job-seekers already booking their spots, it would be safe to say that Tech Jobs Fair will be expanding by leaps and bounds during the ongoing year of 2019. Although it is rumored that job fairs are a thing of the past – a practice which is becoming obsolete as companies find modern recruitment methods, there is hardly any element to this statement. In reality, Tech Jobs Fair 2019 is a magnificent event allowing networking and insight into the industry.
Connect with candidates from top-notch tech fields
Tech Jobs Fair 2019 is all set to offer a diverse platform for recruiters to find suitable job-seeking candidates. No matter what size of business or startup you are running, if you are seeking reliable and talented applicants to onboard for marketing, data management, development design, currency affairs and relevant tech needs, Tech Jobs Fair is the perfect event for you to attend.
To benefit from this event, job applicants and recruiters need to know how job fair is conducted. Let us take you through a brief introduction of what Tech Jobs Fairs is all about.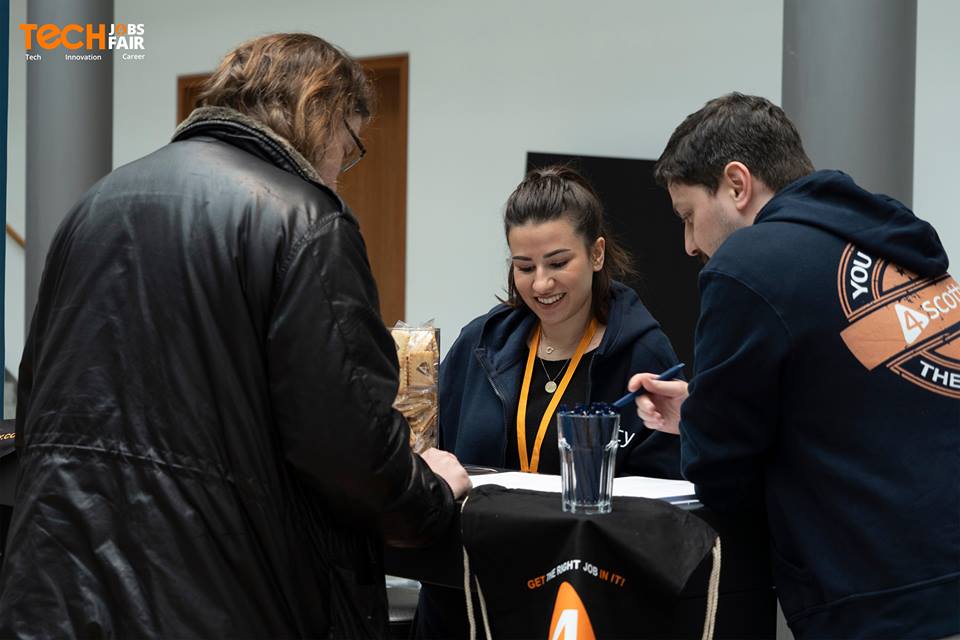 Tech Jobs Fair Checklist for Employers
Candidates work hard to be employable. If you are an employer, here's a career fair checklist for employers which will help you manage your operations at the career fair well:
Be informative

A good employer aims to provide information to candidates which they will not be able to find anywhere. Prepare to tell them about your company through conversation and brochures. Make the time candidates spend to visit you worthwhile.

Be open-minded

Candidates come from different backgrounds. As an employer, you should see past their differences and try to determine their skills and mindset. This is only possible by engaging in conversation and staying open-minded.
Tech Jobs Fair Checklist for Candidates
Employers work hard to be approachable. If you are a job seeker, here's a career fair checklist for candidates which can help you in identifying the right job post:
Identify unique information

Employers want to give candidates more than what they can easily find out about their company on the internet. They will prepare slideshows, brochures, etc. to provide to you. This can be of great advantage while choosing where to apply. Make sure you pay attention to what they are offering before pitching in.

Approach social employers

Enthusiastic employers want to approach candidates themselves. If you see an employer moving out of their deskspace and socializing, that means they are open to conversation. You should find a way to introduce yourself to start a career conversation, which might lead to an interview.

Stay open to all backgrounds

Established companies know that there is a lot of diversity among job seekers. And they expect to be met with these diversities while interviewing candidates. If you are looking for a job but do not meet the exact criteria by small differences, you should still approach the employer and try to get an interview.
Benefits of Attending Job Fairs
Improve your chances to get interviewed

According to a study in 2016, only 2% of total job seekers get interviews. Therefore, along with applying to jobs via the internet and job advertisements, it would be wise to exhaust all options, including job fairs.

Research and understand tech Industry

Along with a chance to get an on-spot interview and the possibility of getting hired, job fairs are essential to research. Do you want to know what's cooking in the tech industry these days? Are companies hiring web developers? How many employers are looking for data scientists? What kinds of projects are in the works in network security? You'll find answers to a diverse range of questions at job fairs .

Build Confidence

Speaking to employers and showing them your CVs will also help you understand what you are lacking and will make you prepared for every other job application as well.

Expand your network

Job fairs hold a treasury of information on the current tech industry. We suggest that you go to every tech fair in the area, talk to employers and make an impression, and keep their recruiting brochure for a job fair to contact them if you need to. Build connections!
Get your tickets now!
Are you planning to attend the next Tech Jobs Fair in Germany or Europe? Head over to the official event page to get your free tickets for Europe Tech Jobs Fair 2019! Trust us, you do not want to miss this amazing opportunity!
.
Join 20,000+ Subscribers
Get exclusive access to new tips, articles, guides, updates, and more.