COVID-19 had a major influence on the tech sector last year. Despite the difficulties, Tech Jobs Fair had a spectacular year, with exceptional outcomes. TJF wishes to thank all its partners for making it a successful event, even in its virtual form.
Here is a short recap of France's Tech Jobs Fair, 2021 which included some of our top exhibitors such as Quebec, Freshworks, Zalando, Neo Financial, Sipios, Waeg, an IBM Company and so much more we also had 700+ attendees, 9 community partners, 2 university partners, and 5 media partners.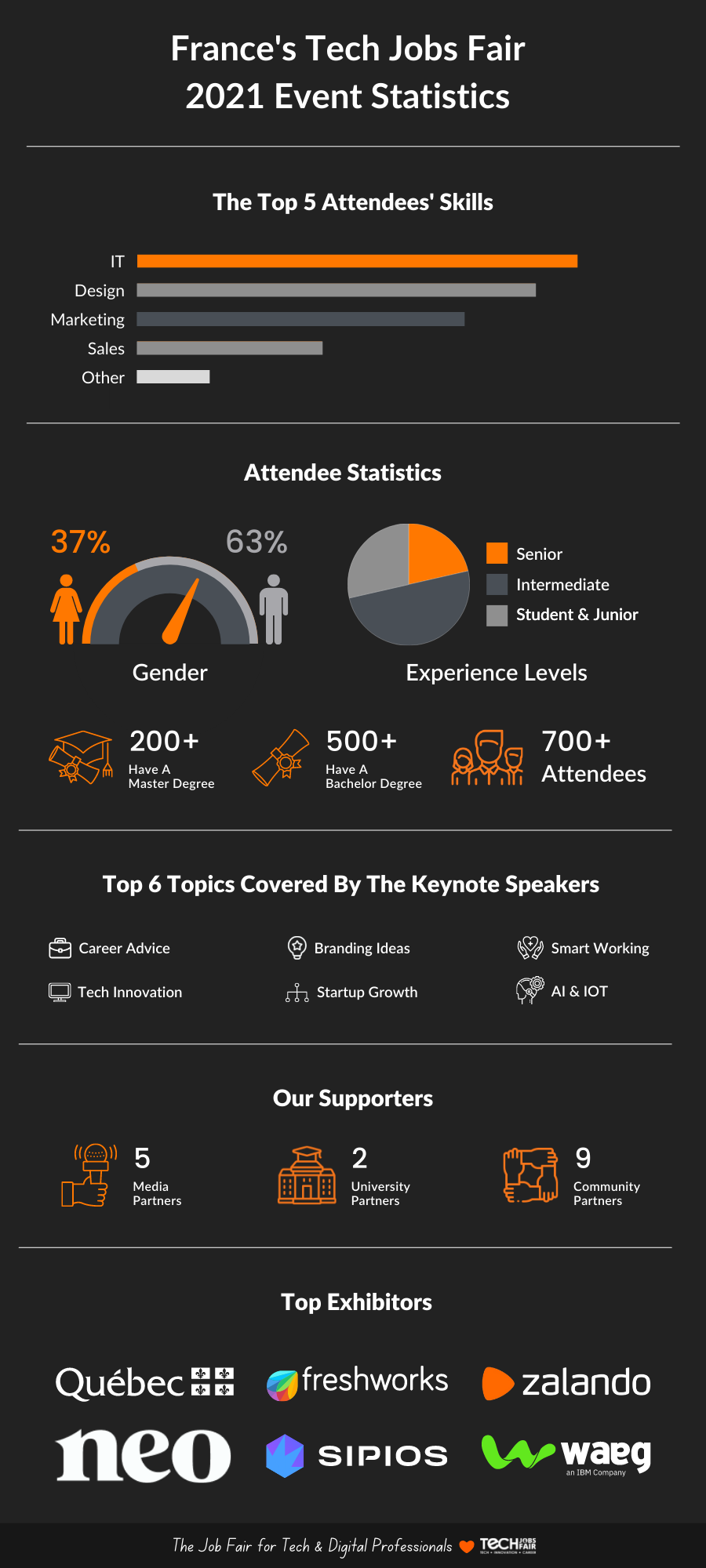 Let's have a look on our TJF France'21 recap video:
If you missed our earlier virtual event, don't worry; we'll be holding another one on December 1st, 2022 from 13:00 to 19:00 (CEST). By registering now, you may join us from the comfort of your own home and get free tickets.
For joining TJF France'22 year event, register from here.
Jobseekers can also now Access thousands of Tech Opportunities at one place, just create your profile and receive Job Invitations from Top Tech Companies by click here.
Join 20,000+ Subscribers
Get exclusive access to new tips, articles, guides, updates, and more.