2021 was a demanding but exceptional year for the Tech Jobs Fair, with multiple successful events over the year and across different countries. TJF's reach grew internationally and we were able to host our first event in India, a rapidly growing market where many interesting tech companies are booming.
We would like to thank all its partners for making TJF India's debut a successful one. Tech Jobs Fair India counted 30+ Exhibitor Companies, 20+ Media, Community & University Partners and had more than 11000+ attendees.
Do not worry if you missed out on the opportunity; Tech Jobs Fair India is returning this year as a virtual event on June 30th, 2022. More information about the event can be found here.
Here you can find an infographic that shows how we made it successful with 11,000 professionals who had joined the TJF India event.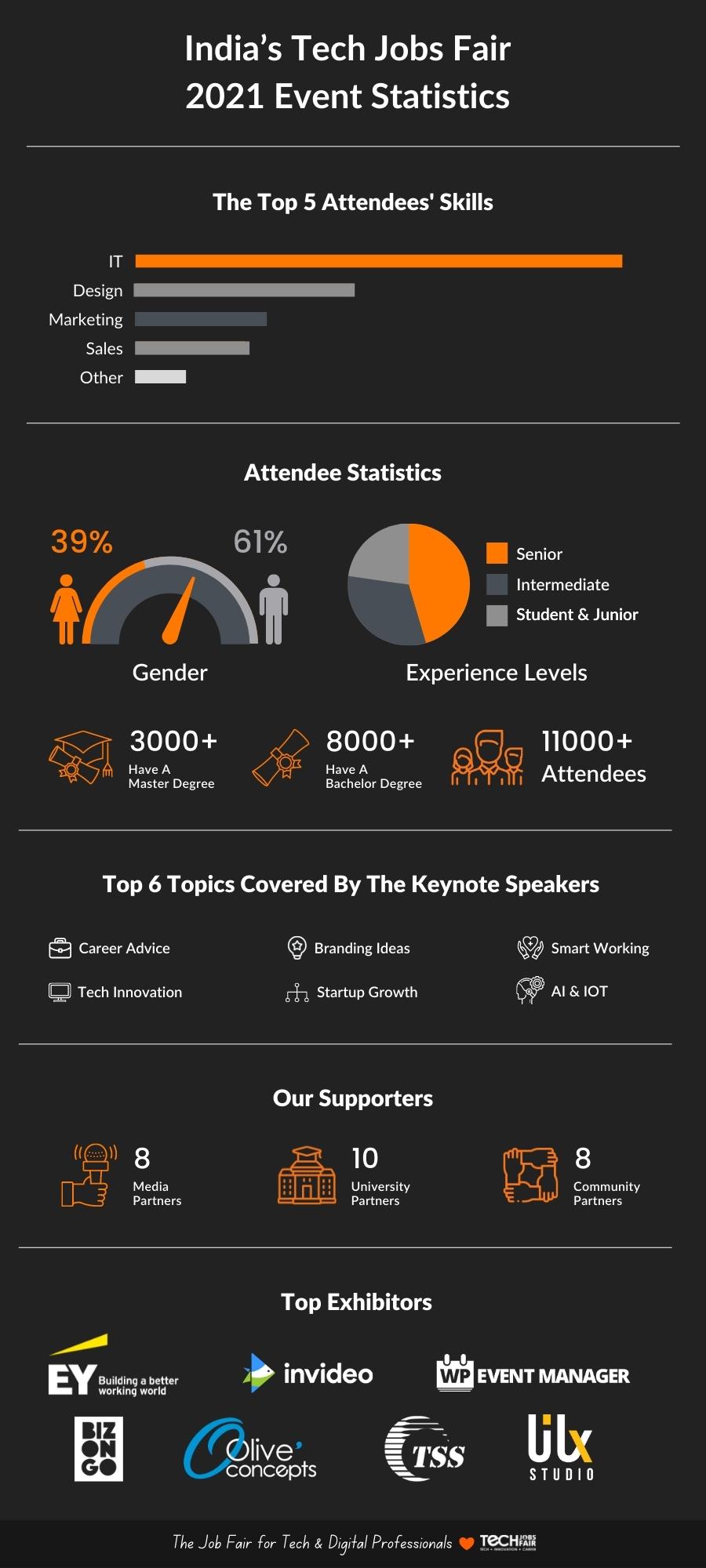 Also, checkout our event's recap video:
Now Access Thousands of Tech Opportunities at one place, create your profile and receive Job Invitations from Top Tech Companies here.
Join 20,000+ Subscribers
Get exclusive access to new tips, articles, guides, updates, and more.