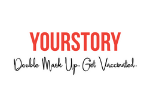 Company Size: 51-200
CMH Road, Bangalore, Karnataka 560038, IN
Founded: 2008
YourStory is India's no.1 and Asia's leading media platform for entrepreneurs, dedicated to passionately championing and promoting the entrepreneurial ecosystem in India. We tell stories with love and immense passion.
YourStory was started in October 2008 by Shradha Sharma, who has held senior positions in leading media organizations like Times of India and CNBC TV18. Today, YourStory is driven by Shradha's vision to create a platform that tells every story that needs to be told with love and sincerity of purpose.
YourStory has profiled stories of over 22,000 entrepreneurs, and has provided business networking opportunities to over 50,000 entrepreneurs. YourStory's website reaches out to 10 million niche readers from India and all over the world.
YourStory hosts India's most wide-reaching flagship conferences for entrepreneurs including TechSparks, MobiSparks, eSparks, Cloud Conclave, Sociopreneurship and several meetups, bootcamps and workshops.
YourStory's Startup Jobs Board connects startups and talent in the most curated manner. YS Pages, the flagship product is the largest online database of startups and investors in the country. YS Research, YourStory's research arm is dedicated to market research, intelligence and consulting in the entrepreneurship ecosystem in India.
We have a singular passion – to tell the world your story and to enable your story!