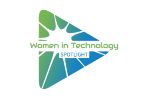 Company Size: 2
Wiedner Hauptstrasse 108/10, 1050 Wien
Founded: 2021
The Women in Technology Podcast is home to inspiring stories from female role models in the world of Information Technology.
We delve into the diverse backgrounds and roles these remarkable women have carved out in the tech industry.
In each episode, we talk with women across the spectrum of IT roles, from newbies to seasoned pros, providing you with an insider's view of their career paths, dreams, challenges, and day-to-day roles. Whether you're a woman in tech or an ally looking to learn more, this is your space to hear authentic, unfiltered conversations about what it's really like for women in IT.
You'll be amazed by the breadth of their education, interests, and personal journeys!
Follow us with #womeninit and #womenintechnology.