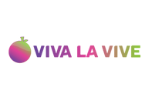 Company Size: 2-10
Amsterdam, NL
Founded: 2015
Perhaps I'm not a typical workplace wellness expert, but the people I have helped go from disconnected, unmotivated, burned out to happy, healthy, engaged and productive, actually think I am the best thing that happened to them.
Before I dedicated myself to helping organizations to say adios to absenteeism, to stress and burn out, I was (and still am) a nutrition advocate and it took a lot of inspiration and guts to get to where I am today. One fine day, I decided I was going to really figure this whole workplace wellness thing out. For once, I wanted a solution, as I saw too many people in the workplace getting burned out and feeling overworked and disconnected for so many years.
For me, the only way to do work on that solution is to focus on people's health. Not just physical health, but the entire, holistic picture; physical, mental, social and financial health. It costs organizations like yours truckloads of money, time and energy whenever you get to dealing with absenteeism or burned out employees. It's time to stop that.
I gave it my all (time, money, effort) and I am incredibly proud of the results I have managed to get for the people I worked with so far. And my life story proves to be a great inspiration for people to adopt a healthy lifestyle and to become the best version of themselves.