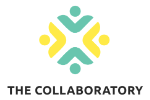 Company Size: 2
Apollogasse 4/7, 1070 Vienna, Austria
Founded: 2019
The Collaboratory is a coworking community designed to meet the needs of the international crowd in Vienna.
We give members what they need most – a place to be productive and expand one's network, and professional legal and business support so they can thrive in every area of their life.
Our goal is to help you bloom where you are planted!