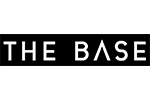 Company Size: 5
SOHOCAMP Betriebs GmbH Wattgasse 48/26 A-1170 Wien
The Base Margareten befindet sich in der Margaretenstraße im jungen, trendigen 5. Wiener Gemeindebezirk. Der Incubator Space erstreckt sich über 2 weitläufige Floors und bietet seinen
Mitgliedern auf mehr als 1000m2 nicht nur ein voll ausgestattetes Open Office, sondern auch
Private Offices, gemütliche Lounges, ein Gym und eine Eventzone für Networking-Veranstaltungen oder Product-Launches. Die hohen Räume des The Base wurden mit Unterstützung
der österreichischen Künstler Martin Tardy und Julian Epok gestaltet und vereinen zeitgemäße
Kunstwerke mit modernem Interior Design und hochwertiger Büroausstattung von BENE.