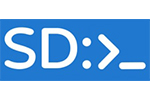 Company Size: 2
Zurich, Zurich 8000, CH
Founded: 2018
SwissDevJobs.ch is the first Swiss quality IT job board built with Software Developers in mind.
It all started in 2018 as a side-project in Zurich, when a developer frustrated with existing job boards decided to start his own.
In SwissDevJobs.ch our main focus is the transparency of job postings. All of our offers have the same clear structure – you always get the information about the salary, must-have requirements, technology stack, methodology, responsibilities, and perks.
You also always know what company you are applying for – there are no recruiters involved! Your CV is always sent directly to the company from the posting.
SwissDevJobs.ch is currently completely free for job seekers and companies looking for new employees. Visit our website and give us a try! 🙂