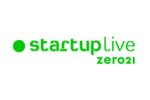 Company Size: 2
Peter-Behrens-Platz 10, 4020 Linz, Austria
Founded: 2009
Startup Live is the starting point for any new aspiring entrepreneur, who seeks to boost their business to the next level. During our weekend programs, we connect you with your start-up ecosystem and help you grow your business. Over the years we have hosted more than 70 unique events in 40 cities with over 12.000 participants. Our event format is well established and proven in creating many successful start-ups. To throw around big names: Runtastic, Shpock, Qriously, Zoomsquare, Swell, and many more!
The Startup Live program is also dedicated to you in case you don't have your own startup (idea) but are curious about entrepreneurship and innovation. Everyone can sign up, join the program and meet their favorite startup team to work with them over the weekend. This is a great possibility to learn how to apply theory to real problems. You connect with like-minded people, experienced mentors, and top-notch investors and gain a network for a lifetime.
Check out our website now and sign up for the upcoming program.