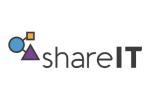 Company Size: 0
1149 Budapest, Nagy Lajos király útja 212-214. 6/3.
Founded: 2020
ShareIT Lab is a non-profit organization that was founded by IT professionals, industry leaders, and individuals who are passionate about supporting career changers. Our mission is to empower women to start or transition their careers into the tech industry, and provide support for those already working in IT who may face career obstacles or challenges in their daily work.
We aim to achieve our mission by increasing the visibility of women in leading IT roles and building an online community – a safe space where members can ask questions and discuss relevant issues. Our ultimate goal is to foster a more inclusive and supportive environment for women in tech, one that provides them with the resources and guidance they need to succeed.