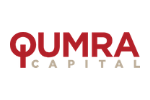 Company Size: 20
Tel Aviv
We seek teams with the passion and ability to transform businesses into global market leading companies in their domain.
Since inception of our first Qumra fund, we have successfully assembled a top-notch portfolio of hypergrowth companies that are continually disrupting their respective industry. Common to all is deep domain knowledge, superb execution capabilities and an inherent drive to become meaningful players in global markets.
As they navigate through ongoing challenges pivotal to their growth, our door is always open to our CEOs for counsel. As former technology executives and experienced investors, we know our strength is in seasoned guidance and in identifying, building out and supporting outstanding teams. We make it a point invest sensibly, ensure alignment between past and present investors and a common view with investors and management on the path ahead.
We have lived and breathed the Israeli tech market for over 20 years and watched it mature and produce truly amazing companies, some of which we have had the privilege to partner with.
With $670M assets under management, we are the first Israeli Venture Capital fund to focus on the Israeli late-stage market, looking for exceptionally ambitious and visionary teams.