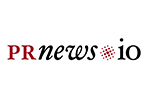 Company Size: 35
PRNEWS OÜ Randla 13-201, Tallinn 10315, Estonia
Founded: 2005
PRNEWS.IO provides guaranteed placement of sponsored content in online media around the world. The Platform will help you to increase awareness among your potential partners and investors, boost your sales, and gain link juice.
No more fuss about searching hundreds of platforms to share your news or story. In the digital world, anyone can get noticed online with just a few clicks from any place on the Earth.
Always developing, we can boast today about one of the most sophisticated services. The user-friendly menu allows you to track the status of publications, order history, statistics, and provides tools to increase the efficiency of your articles on specific websites.
Since 2005 we help companies get their publicity in the fast moving digital world. A small team of Internet journalism professionals at first, PRNEWS.IO has now developed into a friendly marketplace that eradicates the communication problems of small businesses with the press.