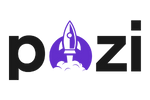 Company Size: 4
1134 Budapest, Bécsi út 3-5. HUNGARY
Founded: 2021
The online platform to empower innovation. The perfect tool to scout and scale startups and build your own innovation ecosystem.
All-in-one ecosystem builder tool
The platform gives you the tools that you need to bring structure to the messy processes of finding an idea, building a team, or launching a new venture. So you can enjoy the bumpy ride of innovation without worrying about all the things that can go wrong.
💁‍♂️ Our white-label solution simplifies the workflow of talent development for universities, hubs, incubators, and accelerators, making it a well-managed and documentable database.
💁‍♂️ It offers a mentoring system and outstanding development opportunities for startups.
💁‍♂️ The event organizer tools enable targeted, industry-specific search to scout, sort, and select the best startups.
❌ No complicated sheets.
❌ No manuals for multiple sites.
❌ No unwieldy processes.
✔️ One ecosystem
✔️ One platform
✔️ That's it.