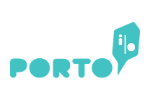 Company Size: 1
Rua Cândido dos Reis, 81
Founded: 2014
We are Porto i/o, the biggest coworking spaces in our beautiful city and home for the local tech and creative community since 2014.
We are happy to make our homes the beating heart of all things beautiful and digital in Porto while always focusing on people.
It took almost a year of work and preparation to launch what would become home for some of the most talented people in town. Hence our motto: "There are brains in the heart of the city."
We wanted to take Porto to the World and bring the World to Porto. Everything local. And so we did.
We breathe Porto. We are Porto.
This is why we partner with local, historical families owning real estate to refurbish old buildings, giving back the charisma they once had.
This couldn't be achieved without working closely with local, specialized architects, builders, and carpenters, to take care of this delicate architectural heritage.
Porto is all about people; so is our DNA. We believe people are bigger than any project or company, which is why Porto i/o works like a happy family. This includes our many four-legged coworkers.
We are more than just amazing spaces.
Porto i/o's unit is counted in people and how they interconnect, evolve, learn, and fail. Since we started, we connected many people who are still working together nowadays and opened many doors to our residents: working with local municipalities to being hired to work for projects seen by Bill Gates himself. Everyone that passed by Porto i/o ends up sticking to the community. The above is the core reason that makes us a reference in the global coworking industry and community hosting. This lead to some of the coolest companies in Porto get inspiration from our setup, layout, or experience and replicate it in their own spaces. How nice is that?
We love the community and is what we do best.
From the start, we wanted to center our attention on the community. We naturally created our internal one and are very happy to have helped many, many people across the years.
We attract and help many local and international companies establish a tech outpost in our beautiful city.
We make many friendships sprout, including love stories, and culminating with a beautiful wedding between two people that met while working at Porto i/o.
We host countless community meetups with hundreds of attendees, from teaching kids how to code to testing new, cool tech.
We support local initiatives, sponsor local events, and foment networking.
We grow with the city.
In June 2016, we opened Porto i/o Riverside – a beautiful penthouse with the best views over the old town and the Douro river. We became the first coworking space in the Porto area with two physical locations (and now there are four!). This allowed us to go creative, innovate even more, and bring different offers to the table. Leveraging more than one space made us create a mobility program between all our spaces. Since Porto's growth trends, area and region were favorable. We've launched Porto i/o Seaside. So, all our residents can enjoy the different minutes away from the beach and super well connected. With this space, we became closer to another urban core of Greater Porto: Matosinhos. It became an instant success among locals (from Portugal and ex-pats) and visitors into the surf. In 2018, we launched Porto i/o Santa Catarina – a stunning floor with access to one of the streets with the most passage in the country. There is no room to get bored there! With this space, we added a high-demanded Events Room that can serve for events, meetups, workshops, company retreats, or to host yoga classes for our coworkers. As we grow, we will keep on valuing the family feeling in each of our spaces and the sense of belonging across all of them while we keep on hosting community events.
We stick to our values.
At Porto i/o, we keep on pushing boundaries. This is our way to keep offering only but the best for our residents, visitors, and the community. We genuinely believe that this only works if we respect the founding values we proposed ourselves to honor:
Cooperation instead of competition: if we think someone's profile will be a better fit in another coworking space, we redirect that person there.
Tolerance over discrimination: at Porto i/o, we promote diversity across the team and space. We truly are a nice melting pot of beautiful people.
Humility is more rewarding than fame: we are happy to remain backstage, even if we are the leading cause of someone's big success.
People over statuses: a job title is nothing more than a label; for us, personality comes first.