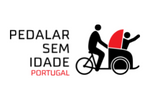 Company Size: 2-10
Av. Fontes Pereira de Melo, 16, Lisboa, Lisboa 1050-010, Portugal.
Founded: 2012 Copenhagen / 2018 Portugal
Cycling Without Age(Pedalar Sem Idade) is a global movement started in Denmark. We engage older adults in trishaw rides to improve the health and emotional well-being of both our volunteer cycle pilots and passengers.
Cycling Without Age is on a mission to give everyone around the world the right to wind in their hair.
We help individuals, local communities, care homes, municipalities, and community groups start chapters of Cycling Without Age, and we would be absolutely delighted to help you get started too.
We dream of creating a world together, in which the access to active citizenship creates happiness among our fellow elderly citizens by providing them with an opportunity to remain an active part of society and the local community.