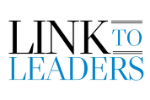 Company Size: 12
Morada: Praceta Prof. Alfredo de Sousa, nº8 A, 1495 – 241 Algés
Founded: 2016
Link To Leaders is an editorial project aimed at Start-ups, Business and Business Angels.
Our mission is to establish the missing link between the knowledge, experience and networking of Business Angels as well as the ideas and needs of Start-ups and companies through a website updated on a daily basis.
Link To Leaders brings together a core group of opinion leaders who, on a weekly basis, discuss the most current themes of the entrepreneurial ecosystem, in order to aid in the decision-making of players in the industry, from creation, management and investment.
Link To Leaders is brought to life through a digital platform that connects Business Angels, Start-ups and Companies, with interesting projects.
Discover the project here: www.linktoleaders.com