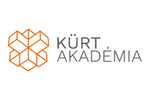 Company Size: 19
1121 Budapest Dolgos utca 2/E 1/B épület 5. emelet 16.
Founded: 2009
TRAINING PROFESSIONS OF THE FUTURE, BUILDING FUTURE-PROOF ORGANIZATIONS.
KÜRT Academy has become a key institution and trend-setter in the ever-changing education market. By combining traditions and innovations, we develop a training portfolio tailored to the latest expectations with a strong focus on real-life experience and practice in the following areas:
TECHNOLOGY AND DATA (Data Sciences, AI Technologies, IoT for business,…)
AGILE METHODOLOGY (Scrum Master, Product Owner, Agile Transformation,…)
LEADERSHIP AND STARTEGY (Digital Innovation, Agile Leaders in the digital era, Business Strategy, HR4.0,…)
Our experts and lecturers are not educators in the classical sense, but senior professionals, leaders, managers, decision-makers who have first-hand experience in the subject they deliver.
We believe that there are many ways to learn, but it is best in a professional community where, in addition to an ongoing dialogue, there is an opportunity to put the content into practice immediately.